Best Performance Tuners for Chevy Silverado Review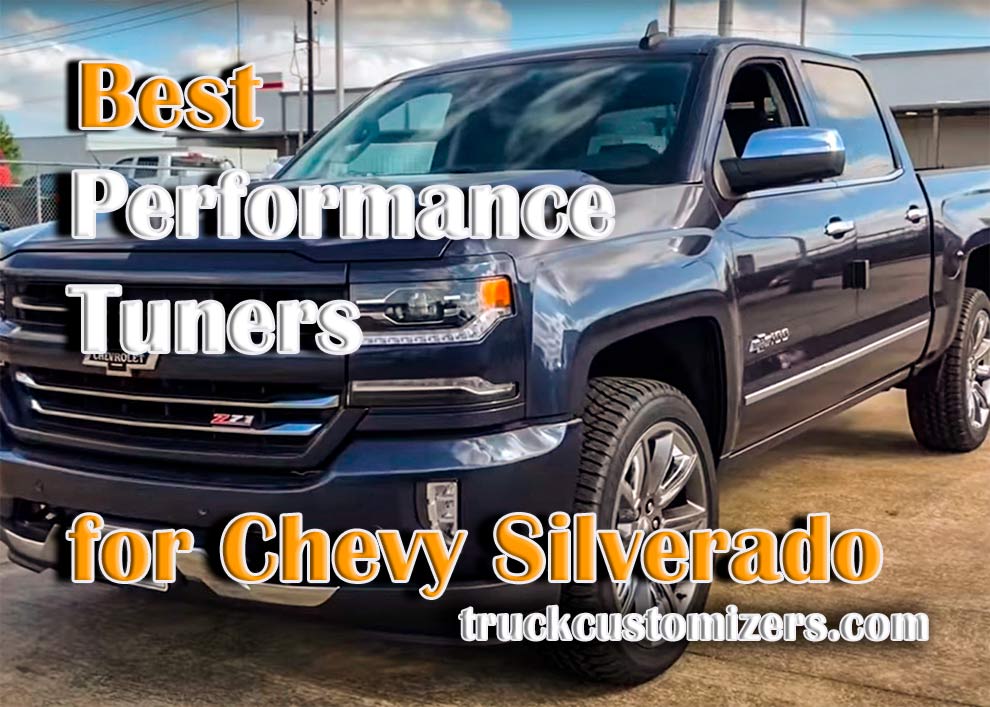 Silverado is one of the finest trucks out there. It is incredibly well-optimized for racing, competitive driving, off-roading, hauling heavy cargo, or just regular commutes. Even the most basic trims are quite packed and handle challenging terrain. There's always room for perfection, though, and that's where tuners come in. In contrast to air intake systems, exhaust kits, and manifolds, they don't require installation per se.
You will have to plug them into the truck's computer and follow certain steps, but that takes little time/effort. And with the Best Performance Tuners for Chevy Silverado, you'll get a decent boost at a reasonable price. These devices can improve the throttle response, maximize the HP/torque output, increase the MPG ratio, and more. Ready to check out my list of the market-leading units? Let's get to it!!
Best Performance Tuners for Chevy Silverado Review
1. DiabloSport 8245 – Best Performance Tuner for Chevy Silverado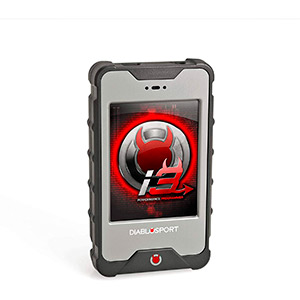 This is one of those can't-go-wrong-with tuners. DiabloSport has been in the market of third-party gear/equipment for many years and knows how to appeal to the average truck driver. And with the i3 performance tuner, you'll get a miniature unit that easily fits in one's bag (or pockets). On top of that, it is crafted from durable materials and won't break if you accidentally drop it.
That's not even the most significant pro: the biggest selling point is, of course, the affordable price. DiabloSport costs less than a decent-quality exhaust or air intake kit but delivers an impressive performance boost. It can scan, tune, show +clear trouble codes, log data, and adjust the truck to aftermarket gear. The only downside – the OS/interface is a bit slow, which tends to be frustrating sometimes.
Pros & Cons
Compact design: fits in a pocket
Can take a beating: built to last
Available at a very affordable price
The user interface is a bit sluggish

Despite the somewhat slow operating system, the i3 performance tuner is a reasonable investment. If you're looking for a compact, sturdy, and reasonably-priced programmer, DiabloSport might just be a perfect pick. It's quite feature-packed, too, and can, indeed, improve the powertrain.
2. Edge Products 85450 – Best Tuner for Chevy Silverado 1500 5.3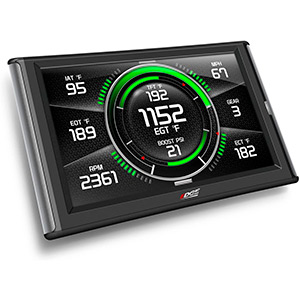 In contrast to the previous tuner, CTS2 is expensive. However, the pros outweigh that one con. The most obvious difference is in the display. It is bigger, sleeker, and, more importantly, features a touchscreen. That's right: you won't have to push any buttons to scroll through the settings and, say, launch a diagnosis. Speaking of the available features, Edge Products boasts an impressive line-up of monitoring options.
You can use it to quickly check the important systems/mechanisms of your truck to prevent premature failure and avoid expensive repairs. On top of that, the list of pre-built presets is also quite large: just select a preset you like and the device will do the rest. If not for the steep price, CTS2 would've been the obvious choice for any Chevy owner.
Pros & Cons
Enhanced monitoring features for control
Lots of factory presets for quick switching
Sleek, quick-to-respond touchscreen
The most expensive unit on the list

Edge Products did a fantastic job with this programmer. It features a slim, user-friendly touchscreen and a powerful, responsive OS. The feature set and preset bank, in turn, allow you to quickly navigate through the available options and optimize Silverado performance with a couple of taps.
3. Hypertech 2000 – Best Performance Programmer for Chevy Silverado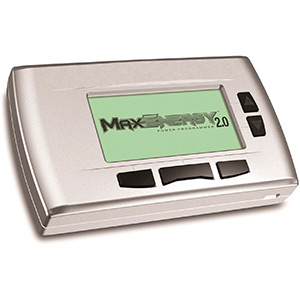 What's the #1 purpose of a tuner? To boost the powertrain, of course, help it reach its true potential. Well, that's exactly what you'll be able to do if you choose Hypertech 2000. Specifically designed to maximize Chevy's performance, it provides an impressive boost in horsepower and torque. The same is true for hauling. So, if you do lots of towing behind the wheel of the Silverado, keep this in mind.
The design deserves our praise as well: it looks like a retro gaming console, and most US truck owners tend to like that. There is one downside, though, and it has to do with the set of tunes. Don't worry: you'll get enough to diagnose the engine, calibrate the speedometer, read/clear codes, and gain extra HP. Still, compared to the rivals, the list of available features isn't very impressive.
Pros & Cons
Provides a decent HP/torque boost
Solid gains in towing and hauling
Retro, eye-catching design
A rather modest set of tunes

Max Energy 2.0 by Hypertech is one of the most efficient performance tuners for the Silverado. It can provide instant gains in HP, torque, the throttle response, and make the truck better at towing. The feature-set is a bit limited, but that's compensated by the vintage design.
4. Superchips 2847 Flashpaq – Best Performance Chips for 2018 Chevy Silverado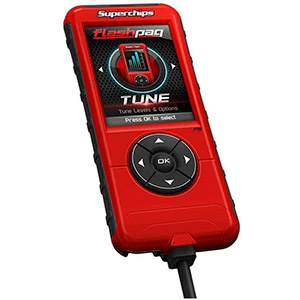 Next, let's see what Superchips is all about. At a glance, you might think that it's a copy of the DiabloSport tuner, but these two devices are actually rather different. Flashpaq is one of the most user-friendly and easy-to-use programmers on the market. It only takes five minutes to set up. All that's left for the driver to do is pick the right tune, activate it, and let Superchips take care of the rest. During my test, I was impressed by the fuel efficiency gains.
You can expect a boost of up to 2MPG. In the long run, that'll save $150-200, or more, depending on your driving style. Last, but not least, Flashpaq is covered by a two-year performance warranty – that should give you peace of mind. As for the downsides, this programmer only fits a narrow list of trucks. So, make sure it's compatible with your Silverado's make, model, and year!
Product Rating
Performance Increase
4.9/5
Pros & Cons
Takes very little time to install/setup
Gives a nice boost to the MPG ratio
Backed by a two-year performance warranty

Do you feel like your truck's fuel economy rating has worsened over time? If that's the case, Superchips might be right up the alley, as it specializes in maximizing the MPG ratio. On top of that, it is very easy to install/connect and is protected by a generous warranty.
5. Bully Dog 40417 – Best Tuner for a 5.3 Vortec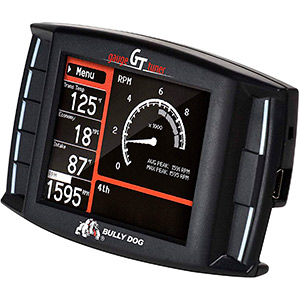 Wide make and model fit is one of Bully Dog's standout features. It's compatible not only with Chevy, but also with Ford, GM, and Dodge trucks. If your Silverado 1500 is packed with the mighty 5.3 Vortec engine, 40417 GT will fit it like a glove. In the package, you'll find a long list of extras, including a windshield mount, an OBDII adapter plug, an SD card reader (with a card), and lots of cables to get the tuner connected.
Plus, Bully Dog is covered by a fast, customer-oriented support team. Based in the States, they are, indeed, quite helpful. So, does that mean this tuner/programmer is the best pick on the list? Well, not quite. Despite the generous package and extended compatibility, it isn't very impressive in terms of the gains. The Chevy will, of course, get a performance boost; but, it won't be on par with the more performance-oriented tuners.
View on Summit Racing Equipment
Product Rating
Performance Increase
4.8/5
Pros & Cons
Fits a wide range of Chevy vehicles
A generous package with lots of extras
Fast, helpful US-based customer support

Bully Dog is compatible with a long list of vehicles and is backed by fast and tech-savvy customer support. Plus, the package includes an adapter, a mount for the windshield, and many other extras. Sadly, while it will improve Silverado's HP, torque, and MPG, the gains will not be very noticeable.
Are Tuning Chips Worth it?
The short answer – yes, they absolutely are. The biggest pro of chips over tuners is the price – they are available for cheap and take little effort to set up. All you need to do is plug them into the truck's computer system, and the chip will take care of everything. However, the list of available features/options is quite limited and not at all on par with a full-fledged performance tuner.
Here's how a chip works: once hooked up to Chevy's computer, it downloads the necessary data, analyzes it, and makes adjustments to boost efficiency. Keep in mind, though, that the chip has to be programmed with your exact vehicle in mind. Otherwise, it simply won't do much good. I highly recommend buying pre-programmed chips. That way, it will be easier to use them, and you'll get a guaranteed boost.
Again, unlike tuners, chips can't provide "all-inclusive" improvements. Furthermore, if you install aftermarket parts (like a new radiator, exhaust system, or air intake), the chip won't be able to work with them properly. Other than that, for quick, "surgical" performance gains, tuning chips are, indeed, worth it.
What Tuner gives you the Most Horsepower?
The one that was specifically designed and engineered for a maximum HP boost, of course! How do you figure that out, though? Refer to the specifications. If a programmer was crafted for a horsepower/torque gain, best believe the manufacturer will mention that in the specs. With that said, unless the brand has a stellar reputation, it shouldn't be trusted blindly. Instead, check professional reviews to know its true worth.
For example, during my tests, Bully Dog turned out to be the least impressive tuner in this regard. Hypertech, in contrast, is all about efficiency and can "squeeze all the juices" out of your Chevy 1500 truck. And for a proper MPG gain, go with Superchips. So, the best way to check a programmer's worth is to not only read the official specs but to read third-party, unbiased reviews.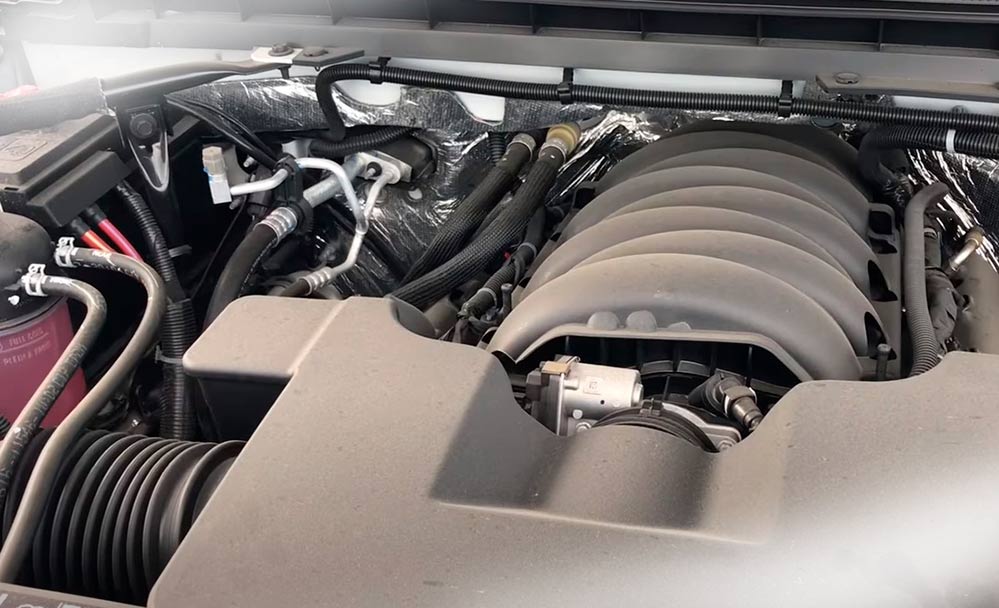 Can Performance Chips Ruin your Engine?
As long as you buy it from a respected, critically-acclaimed manufacturer, the chip won't cause damage to the motor (or any other part of the powertrain, for that matter). Chips sold in the US go through a series of tough tests to prove their worth. So, just follow the instructions and let the chip do the work. Some experienced drivers/mechanics connect to the chip (or, rather, the vehicle's electronic system) through a computer and tweak it that way.
Well, that's when things usually go a little south: unless you're 100% confident in your skills, tinkering with the onboard computer can lead to trouble (like shorten the engine's lifespan or even break it). But, again, if you just connect the chip and use pre-set options, you won't have to worry about anything. One thing to keep in mind: using a chip will, most likely, void the warranty. An increase in emissions might also follow, as chips change the air/fuel ratio.
Buyer's Guide
Ok, so, we just learned about potential hazards, the difference between chips and tuners, and how to find the right unit for a mighty HP boost. Now let's talk about build quality, the feature set, available tunes, the display/touchscreen, and pricing. It will only take you three minutes to read through this guide. But, you'll master the art of picking an aftermarket programmer that fits your Chevy best. Here goes!
#1: How Durable is the Tuner?
If you've got enough space on the dashboard to put the programmer, or a windshield mount to hold it, that's great news. However, most tuners don't include any mounting hardware in the package. Besides, a lot of folks don't really think much about tuner security. That's why it's very important for it to be crafted from durable materials. Don't go for cheap plastic: it is very brittle and won't be able to protect the electronic components during a fall/heavy hit.
Even if the device is just sitting there on the dash, you may accidentally knock it down with your hands. On today's list, DiabloSport is the sturdiest performance tuner. Edge Products, in turn, is rather fragile and will probably not survive a hit (or drop on the floor). Compact programmers are usually quite durable, partially because they don't have touchscreens.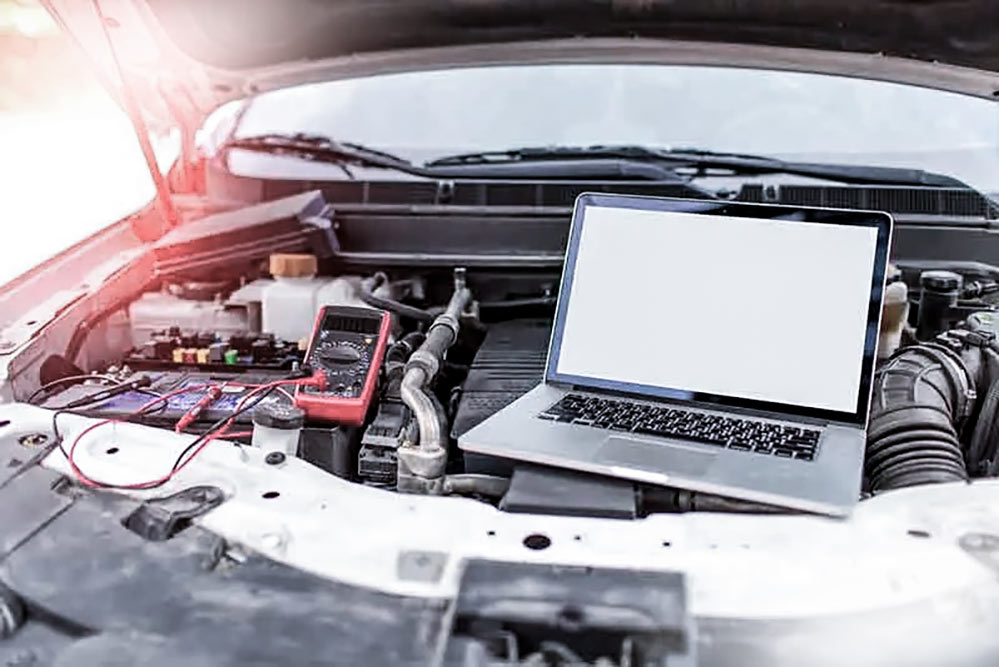 #2: How Many Features does it have?
A tuner is as good as the built-in features. So, before making a purchase, take some time to familiarize yourself with the available functions, modules, and customization options. A decent-quality tuner should be able to read and clear error codes, adjust the engine, transmission, air-to-fuel ratio, correct the speedometer, monitor the whole system, and, of course, run fast, precise diagnosis to reveal potential issues.
As for presets, they make adjustments a no-brainer. You just pick the one you like and "fine-tune" the Silverado to fit the new profile. I'm talking about presets/tunes that focus on boosting the MPG ratio, increasing towing capabilities, or, say, maximizing the throttle response (acceleration).
#3: How much for the New Tunes?
Did you know that tune updates will cost you extra? That's right: even though you already bought for the actual programmer, if you want to download new tunes from the manufacturer's official website, you'll have to pay for that. We just talked about how convenient these tunes can be, but they also tend to be quite expensive. Right now, the market average is $40 for a new pack of tunes.
This is important: depending on the brand, the performance tuner will have strict limitations regarding the number of cars you're allowed to use it on. Usually, that's three different vehicles. After that, you'll be forced to pay again to be able to use the tuner on new trucks. This comes as a shock to inexperienced drivers, but it is what it is. Therefore, try to find a tuner that's fast, reliable, feature-packed, and doesn't charge you extra for anything.
#4: Does it have a Touchscreen?
Pretty much all modern-day tuners have a display. Without it, you'll have a very hard time making sense of everything. Displays make it easy to switch between the settings, monitor the system, etc. And, everything is controlled through a set of knobs/buttons on the sides of the programmer or right below the screen. In contrast, a touchscreen doesn't need any physical controls, as it is operated using your fingers.
Touchscreens look pretty cool and are usually much bigger than regular displays. On the downside, a tuner like that will cost you more. So, if you've got some extra bucks to spare, go for it! If not, a standard display will do just fine. Speaking of pricing, you can get a solid-quality performance tuner for $300-350. For a touchscreen, be ready to invest up to 550 US dollars, or even more.
Conclusion
A performance tuner can't turn a rusty old truck into a Ferrari. However, if you use the tuner properly, it will maximize the performance of your Chevy Silverado. A programmer is one of the cheapest and quickest ways to diagnose a vehicle, clear error codes, and boost its powertrain. And you don't have to be a pro racer to find a use for it. Again, tuners are easy to use and carry excellent value.
So, if you feel like the Silverado is getting a bit old and slow, this device might just breathe new life into it. With DiabloSport, you'll get a cheap, compact, and sturdy unit. Edge, in contrast, is expensive but comes with lots of extras. The other three tuners also deserve your attention. Give each the attention they deserve and take your pick!