Dodge Neon is a sure pick. It might not look like much, but it certainly does have a long list of pros. First of all, it is very affordable. Secondly, it boasts an impressive ride quality/handling. Plus, as a compact vehicle, it's very nimble and won't guzzle a gallon of gas in seconds. However, the Neon isn't very fast or quick to accelerate. Besides, the air filtration/flow system is average at best.
But wait – I've got good news: if you get an aftermarket air intake, you'll get a mighty performance boost. The Best cold air intake for Dodge Neon can protect against dust/debris, improve towing/hauling, and maximize the powertrain (HP/torque). Mileage will see a slight gain as well. Ready to learn more? Here are my top-five intakes for the Neon!
Best Cold Air Intake for Dodge Neon Review
1. AEM – Best Cold Air Intake for Dodge Neon 2.4L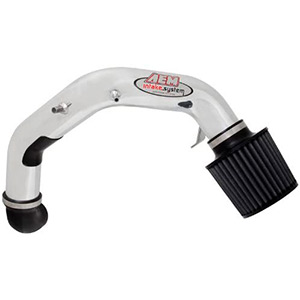 If it's your first time going for an aftermarket intake system, 22-425P will be an excellent choice. It is very easy to install on your own and doesn't need to be tuned for optimal performance. No calibration, no trimming, drilling new holes, or anything like that. Just remove the factory kit and replace it with this one. AEM was designed, built, and tested in the United States and will be a great match for the Dodge compact car.
And, above all, it's quite affordable compared to the other units on the list. The aerodynamic intake tube, premium weather stripping, and performance-oriented design are even more reasons to put it on your must-have list. The only downside – this air intake is not for sale in California (due to the strict emissions rules). Other than that, it's a bargain for the owners of the Neon, especially with the 2.4-lit engine.
Pros & Cons
Doesn't require additional tuning/calibration
A 100% US-made product
Affordable, and with great value
Not available in California

Wanna get a reasonably-priced, yet reliable third-party air intake? Well, you might've just found it! AEM is not only affordable, but also very easy to install, features decent-quality parts, and will give the overall performance a nice boost. And, it's a US-made system. Sadly, it's not available in California.
2. K&N – Best Cold Air Intake for 1995 Dodge Neon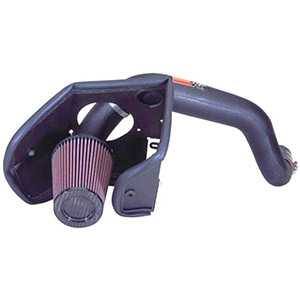 This company is the undisputed champion when it comes to aftermarket air intakes. They've been in the business for decades and have a perfect reputation. This particular air kit is a bit expensive, and that's its biggest downside. On the other hand, Neon drivers ready to commit will find that K&N has one hell of an offer. First of all, this is a kit, not just an intake. That means it's protected by a high-quality heat shield.
The housing keeps the hot air from the engine bay out while keeping the cold air in. As a result, you get a more efficient filtration system. On top of that, thanks to the increased airflow, the motor sounds like a beast. It's not too loud to disturb the driver/passengers, though. Another big pro is the generous 10-year/million-mile guarantee.
Pros & Cons
Premium-quality heat shield for added efficiency
Significantly improves the engine sounds
Backed by the Ultimate Longevity guarantee
Expensive, compared to the rivals

Not sure which air kit to buy? You can always trust K&N. This air intake system is covered by the best warranty out there and features a pro-grade heat shield along with a powerful filter and durable intake tube. Oh, and you'll be impressed by how the motor sounds with the kit installed.
3. R&L Racing – Best Cold Air Intake for Dodge Neon SRT-4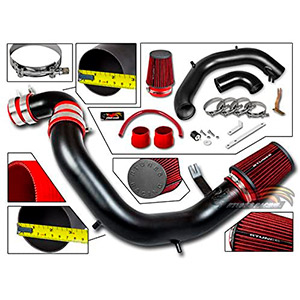 Next up, we have another top-of-the-line unit. It was specifically designed and dyno-tested to achieve maximum efficiency on the SRT-4. You can expect an up to 10% gain in horsepower, and up to 8% in torque. The average boost will be in the 4-5% range, which is still pretty great. This is achieved through a much higher, "explosive" HP output. Sadly, fuel efficiency won't be improved in any way.
On the bright side, the installation process doesn't take much time or effort. As long as you've got a screwdriver and a ratchet, you'll be able to pull this off (the package includes the hardware). R&L Racing backs its air intake with a 60-day factory guarantee. So, if something goes wrong over the first 2 months, don't hesitate to contact the manufacturer for help.
Product Rating
Performance Increase
4.9/5
Pros & Cons
Boosts the HP and torque by 6-10%
Fast, user-friendly installation routine
Covered by a 2-month factory guarantee

If you feel like the Neon lacks power and want to "beef it up", R&L Racing will help you do that. This is one of the most performance-oriented air kits out there and can significantly increase the HP/torque output. Plus, it is very easy to install and set up. Don't expect big mileage gains, though.
4. Rtunes Racing – Best Cold Air Intake for Dodge Neon 2003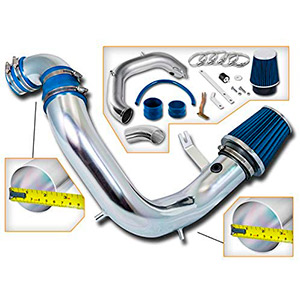 This intake system is very similar to the previous one. It's also designed with performance in mind. But, instead of maximizing the HP and torque, it enhances the throttle response. That leads to faster acceleration and stronger uphill performance, especially when towing/hauling. The filter deserves our attention as well. You won't have to buy any extra solutions/formulas to clean it: just some water and a couple of rags.
Another standout feature is the solid-quality installation hardware. All the clamps, nuts, and bolts are crafted from stainless steel and won't rust or crack over time. My only complaint has to do with the delivery. Depending on your area, it may take the shipment a rather long time to arrive. But, if you're ready to wait for an extra day or two, Rtunes Racing will be a safe bet.
Product Rating
Performance Increase
4.9/5
Pros & Cons
Easy filter maintenance – no extra tools needed
Strong acceleration and uphill performance boost
Premium-quality hoses, clamps, and washers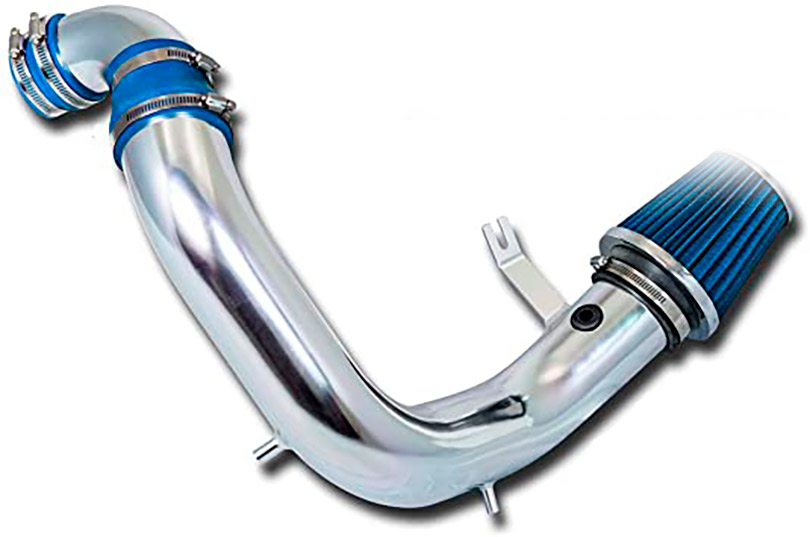 With this intake, you won't have to worry about filter maintenance or the quality of the hardware. It's a direct fit for the Neon and will bring instant improvements in the throttle response. However, if you need a new air kit ASAP, you might be disappointed by the long delivery times.
5. Z M Autoparts – Best Cold Air Intake for Dodge Neon SOHC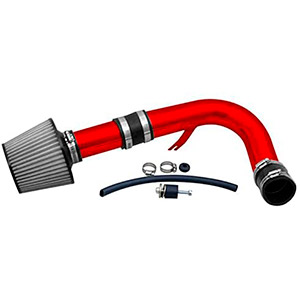 Folks in the market for a new intake that can take a "beating" will probably like what ZM Autoparts has in stores. Thanks to the advanced material and construction quality, the system can withstand the test of time. The intake tube is crafted from T-304 aluminum – arguably, the best material for this kind of gear. It easily handles extreme heat and rust. To ensure easy, trouble-free installation, ZM includes a user guide in each package.
Along with that, you'll also get a 30-day refund policy (it's called the money-back guarantee). Why would you want that, though? Well, there are minor quality control issues with this intake. Some drivers receive two rubber sleeves instead of three; others miss a couple of hose clamps. Nothing major, but still an inconvenience.
Product Rating
Performance Increase
4.9/5
Pros & Cons
Impressive build and material quality
The package includes a detailed user manual
30-day MBG (money-back guarantee)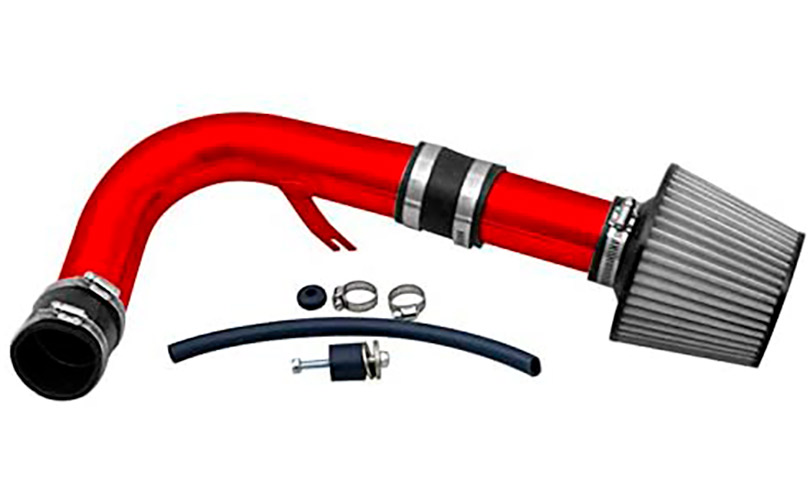 Despite the lack of proper quality assurance, the ZM Autoparts air intake system will be a great buy. It is protected by a 30-day MBG and includes a user-friendly manual. Premium material/build quality will be a part of the deal as well, along with strong performance.
Buyer's Guide
Build quality, material quality, efficiency, and compatibility are just some of the factors to keep in mind when buying an aftermarket cold air intake. While it's true that third-party equipment/accessory is usually better than the stock gear, you still gotta be careful when choosing a new intake. Otherwise, you'll end up with a less-than-ideal system that won't do much good. Here's what you need to check before making a purchase:
Compatibility – Finding the Right Fit
Even if this isn't your first time buying third-party, it's still very important to check for compatibility. There's nothing to it: if you're shopping online, the store will either have a fitment chart or just specify which car/models the air intake is for. This could be a bit harder when you're at a physical store, as they don't always include the specs. Well, you can always ask the guy at the counter for help.
The goal is for the intake system to be a direct fit and. That way, once the stock intake is removed, all you'll have to do is just put the new system in its place. In contrast, when the kit is NOT compatible with the Neon, it won't fit the factory mounting spots. You'll have to drill new holes or cut the housing. Even then, perfect fitment won't be guaranteed. Mechanics, in turn, charge big bucks for making it work. So, yes, this is very important!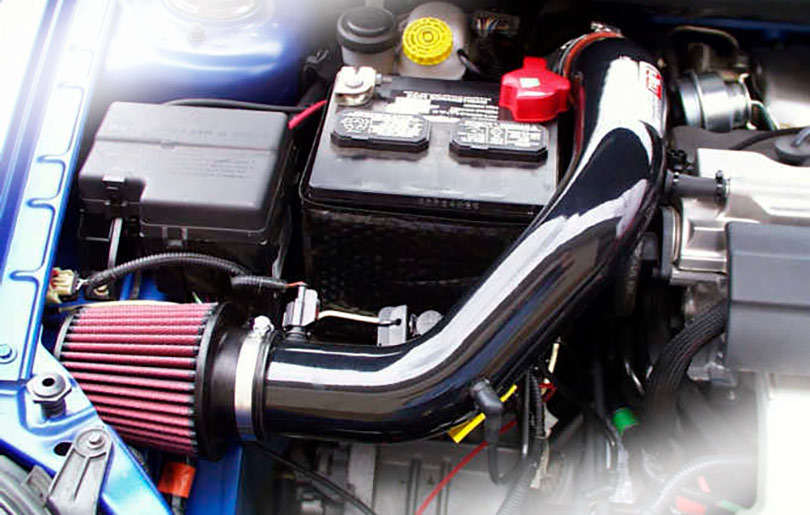 Material and Construction Quality
Here are some hard and true facts: first of all, the higher the material quality, the longer the intake will serve you. Secondly, advanced engineering will directly affect the efficiency of the tubes and the filters. For the tube, you want an aerodynamic design and a mandrel-bent style. Now, while plastic is a pretty decent choice for an air intake system, metal (stainless steel or aluminum) is a far superior material.
It's more durable, reliable, and aids the system in reaching maximum air filtration and flow. Speaking of filtration, most modern-day filters are crafted from synthetic materials, like cotton gauze, and usually come in layers. The more layers, the better (three is a good place to start; five is the golden standard).
Airflow and Filtration
We already talked about how materials affect performance. A quicker way to check this would be to look at the specs. Companies always like to state exactly how much more efficient their intakes are compared to stock gear. In most cases, you'll see something like "33% more airflow", and that's a very decent result. However, if you want top-of-the-line performance, look for an intake that provides a 50% boost.
And if you bought an air intake kit, not just a tube and housing, the package will include a filter. It has only one job: to protect the engine from debris, dust, pollen, and bugs. The Neon comes with a low-quality paper filter that's pretty restrictive. An aftermarket high-flow filter, in turn, will be able to stop up to 99% of the contaminants, allowing the motor to reach its full potential.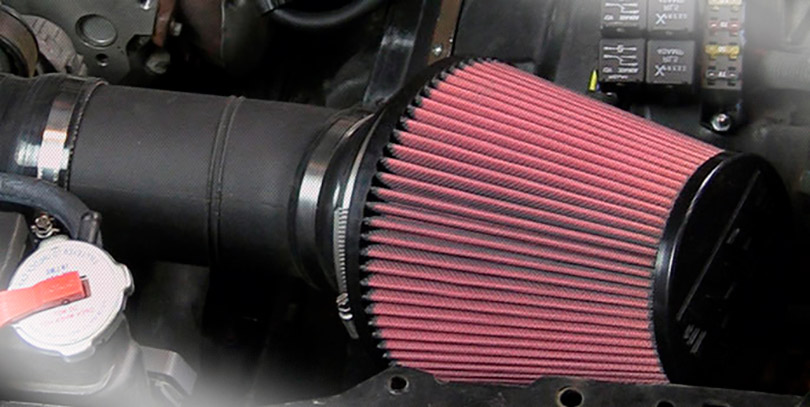 The Sound: Smooth vs. Roaring
It's safe to say that a third-party intake system will be much louder than the stock gear. Still, different manufacturers go for different things. For example, off-road drivers and racers want the engine to be as aggressive as possible. Regular drivers, in contrast, don't like it when their cars are growling all the time. Essentially, it's up to you to decide what you're looking to get with the new intake.
The Package + Warranty
Before you make a purchase, always check the package. Ideally, it should include all the necessary hardware (bolts, nuts, clamps, brackets – stuff like that). It doesn't cost much but might take you a while to find the right fit for your new air intake. Another important extra is the user manual. Mostly, intakes are very easy to install; still, it would be great to have instructions.
As for the guarantee, K&N offers the best deals (a ten-year/ten-million miles warranty). Other brands back their products for one, two, or more years. Look for a company that packs a replacement, or, better yet, a money-back guarantee. That way, you won't have to worry much if the intake turns out to be a mismatch.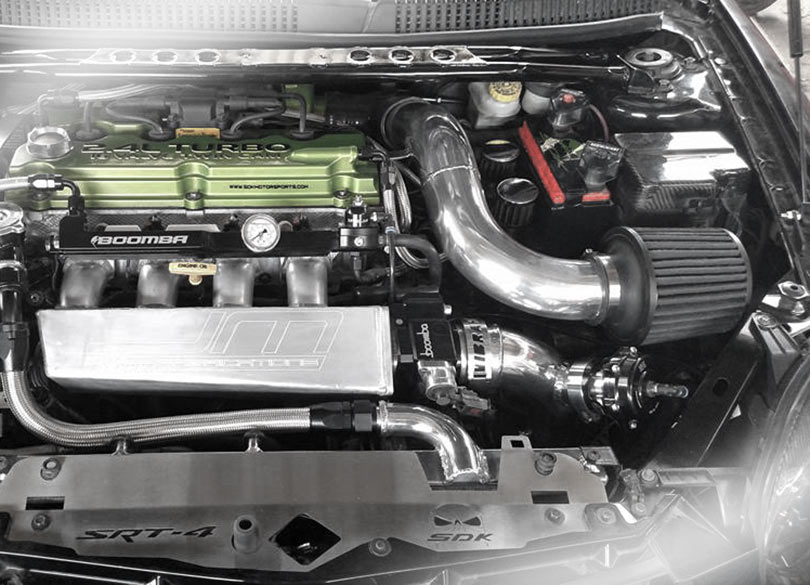 Best Cold Air Intake for Dodge Neon
Product
Product Information
View on Amazon

Best Features:
– Dyno-tested by the manufacturer: no tuning needed
– Designed and crafted in the States
– One of the cheapest offers on the market
Filter Type: Dryflow Synthetic Washable Air Filter
Power Increase: Estimated Horsepower Gain of 8.4 HP at 7300 RPM
Fits Models: Dodge Neon SRT-4 2.4L L4 Gas (2003-2005)

Best Features:
– Pro-grade housing keeps hot air out
– Turns the engine sounds into a growl
– Generous longevity guarantee
Filter Type: Dryflow Synthetic Washable Air Filter
Power Increase: Horsepower Gain 9.76 HP at 5500 RPM
Fits Models: Dodge Neon SRT-4 (2003-2005)
Available Option: Dodge Neon, Neon II, R/T, ACR (1995-2005)

Best Features:
– Specifically designed to add HP/torque
– Simple, straightforward, and fast installation
– Backed by a 60-day factory guarantee
Filter Type: Washable and Reusable Air Filter
Power Increase: 7-10% of Horsepower and 6-8% of Torque
Fits Models: Dodge Neon SRT-4 (2003-2005)

Best Features:
– Easy, no-hassle maintenance
– Improves uphill performance and acceleration
– Includes high-quality installation hardware
Filter Type: Replacement Air Intake Filter
Power Increase: Horsepower Gain
Fits Models: Dodge Neon SRT-4 (2003-2005)

Best Features:
– T-304 aluminum intake tube for extra durability
– Comes packed with detailed instructions
– Covered by a 30-day refund policy
Filter Type: Air Filter
Power Increase: Increase 5-10 horsepower
Fits Models: Dodge Neon SOHC Engine (2000-2004)
Conclusion
As I mentioned in the intro, the Dodge/Chrysler Neon isn't a particularly fast or powerful vehicle. However, the 2003-2005 SRT-4 edition is pretty impressive on highways and city streets. Besides, given its compact size and slightly restricted powertrain, a cold air intake system will be one of the best upgrades for a modern-day driver. It will provide a 360-degree boost to the power output.
Today, we checked out five outstanding air intakes from the likes of K&N, AEM, and other market-leading brands. These units will be a perfect fit for the Neon – you won't have to worry about compatibility. At the same time, they have different pros and cons. So, make sure you read my reviews carefully and thoroughly to make the right choice!