Best Cam for 5.3 Vortec Review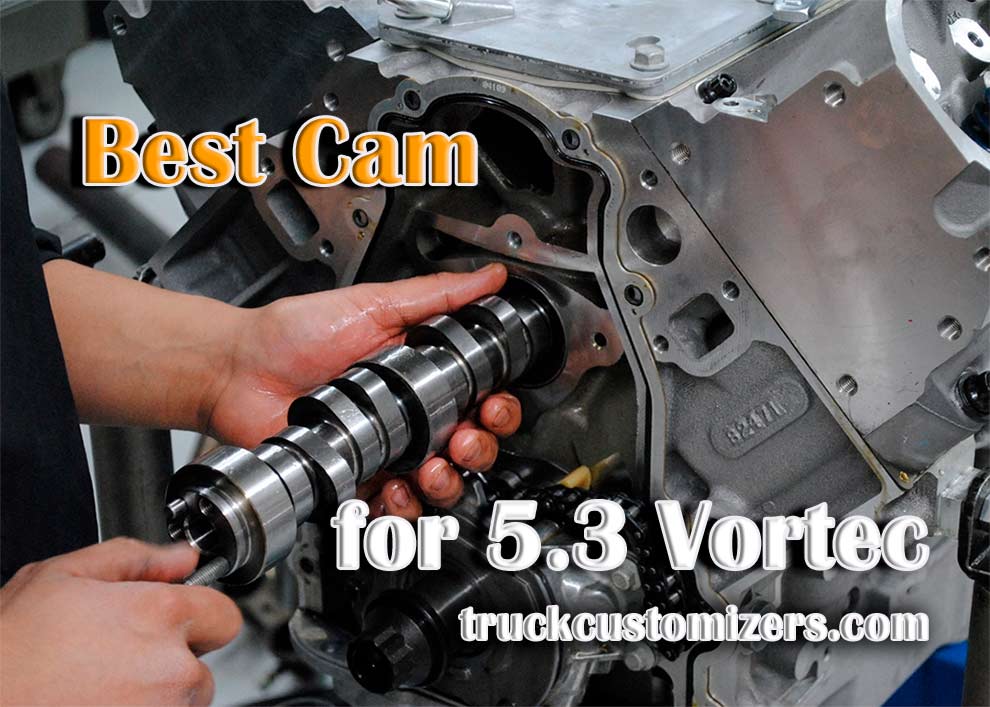 Do you know how internal combustion engines work? Essentially, they create an explosive reaction by "pitting" fuel against oxygen. And then you've got the ignition coils, cylinders, and headers ensuring proper operation. Every single piece of gear has its purpose – the engine won't start if they malfunction. Another critical part is the camshaft: it does most of the heavy lifting, actually.
The camshaft consists of several cams and controls fuel delivery, along with toxic fumes removal. When it fails, you experience backfiring, faulty starts, and lackluster performance. If that's the case, you need to start saving for the Best cam for 5.3 Vortec. It will not only fix the issues with combustion but also maximize HP/torque and improve the acceleration. Here are my top picks for the Vortec engine!
It doesn't really get better than the MM camshaft. With it, you'll get an all-around solid boost in horsepower, torque, and even acceleration. And, it takes almost no effort to install it, thanks to extended compatibility. Add a generous package with lots of extras, and you'll see why it's the best choice. If you're driving a GM truck or SUV powered by the Vortec 5.3 engine, BTR will be the best bang for the buck.
Best Cam for 5.3 Vortec Review
1. Michigan Motorsports – Best Cam for Stock 5.3L Vortec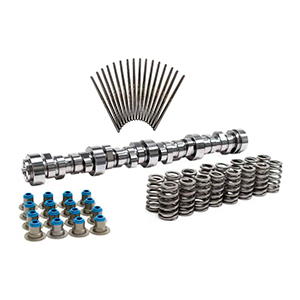 General Motors did a pretty great job with the 5.3-lit Vortec engine: it's a highly capable V8 with impressive power output. There's always room for perfection, though, and if you want to maximize its performance, the Michigan Motorsports camshaft will be right up your alley. The reason – it delivers a mighty boost to the HP and torque. You'll immediately feel the difference once you replace the restrictive factory shaft with this gear.
On top of that, thanks to clever engineering, it is compatible with a long list of Vortec-powered GM vehicles, which is always a pro. Last, but not least, the package includes not only the BTR camshaft, but also springs, seals, and rods for a hassle-free installation. There might be some issues with quality control (like missing parts), but that's a minor con.
Pros & Cons
Fits a wide range of Vortec engines and vehicles
Ensures big gains in horsepower and torque
Comes packed with rods, seals, + springs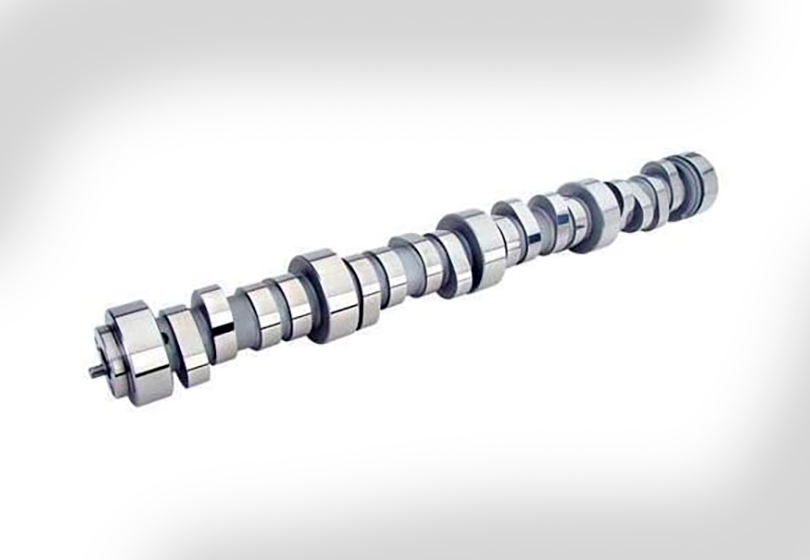 There's very little not to like about the Michigan Motorsports camshaft. It provides class-leading horsepower and torque gains and easily fits a big line-up of Vortec engines. Add a generous package, and you'll see why it's so popular among GM truck and SUV drivers.
2. COMP Cams – Best Comp Cam for 5.3 Vortec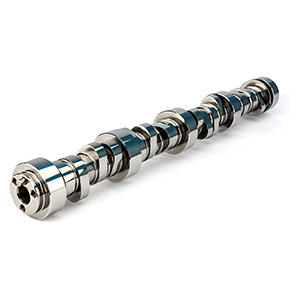 The biggest selling point of the COMP Cams unit is flexibility + versatility. It is available in various configurations and styles and fits different vehicles, engines, and budgets. No matter which product you end up choosing, it will be 100% US-designed, made, and tested. I also want to mention the company's trademark Xtreme Energy technology. It ensures steady, stable performance in the most challenging situations.
If you're looking for a smooth, controlled idle and lots of raw power in higher RPMs, you'll get that with COMP Cams. There is one downside, though: to squeeze all the juices out of this camshaft, you might have to invest in a tuner. The shaft will work without it, of course, but won't be that different from the factory gear in terms of performance. Other than that, this unit is a bargain.
Pros & Cons
Xtreme Energy technology for extra stability
Available in various sizes and styles
A 100% US-made product
May require a tuner for max performance

Designed and crafted in the States, this hydraulic roller cam is an all-around solid replacement for the stock gear. You can choose between different styles/configurations that fit your needs best. However, for maximum gains, a tuner will, most likely, be necessary.
3. Texas Speed – Best Camshaft for 5.3 Vortec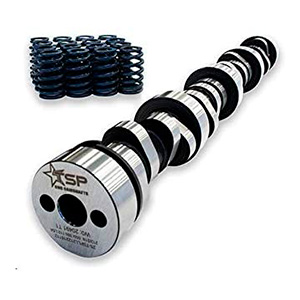 Moving on with our list of the best aftermarket camshafts for GM's V8, we've got Texas Speed. What can you expect from this manufacturer? Is it worth the attention? Yes, it most certainly is. First of all, TSP boasts superb construction quality. That means it can easily handle extreme temperatures and won't break down. Another standout feature is extended compatibility. It works with stock springs, rods, and converters.
So, you won't have to pay extra to get new parts: Texas Speed will fit whatever factory gear you've got. Last, but not least, while the performance gains might not be very impressive, the throttle response will be greatly improved. As a result, the vehicle will accelerate faster. The only downside has to do with the shipment/deliveries. Sometimes, it takes a while, depending on your area.
Pros & Cons
Compatible with factory converters, springs, rods
Premium build quality – can take a beating
Provides a significant acceleration boost
Somewhat slow delivery times

With Texas Speed, you'll get premium engineering, a strong throttle response boost, and easy installation. It is designed to be compatible with stock rods and converters, and that's a very big pro. Unfortunately, you might have to wait an extra day or two for the package.
4. General Motors – Best Cam for Chevy 5.3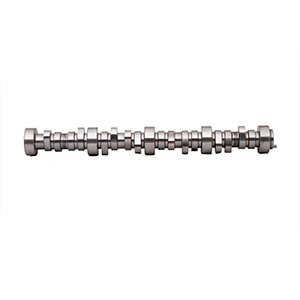 As mentioned earlier, the Vortec engine is manufactured by General Motors. And the best thing about this camshaft – it's an OEM GM part! That means the installation process will run as smoothly as butter. No extra set of hands, expensive tools, or anything like that will be required. On top of that, the engine's tone will be greatly improved, switching from a boring hum to a mighty roar.
Oh, and you won't have to pay big bucks for this camshaft, because it's one of the most affordable options for the Vortec motor. With that said, before making an order, check the specifications to make sure it's 100% compatible with your vehicle and engine. While the GM cam is, indeed, very easy to install, it only fits a short range of nameplates, and that's its biggest con.
Pros & Cons
Turns the engine's tone into an "expensive" growl
An OEM part: takes little effort to install
The cheapest cam on the list

Crafted by General Motors engineers, this camshaft is an OEM part. It will serve you for many years and take minimal effort to replace the factory gear. With this unit, you'll get to enjoy a strong, satisfying engine growl. Compatibility is limited, but that's compensated by the cheap price.
5. Northern Auto Parts – Best Cam and Lifter for 5.3 Vortec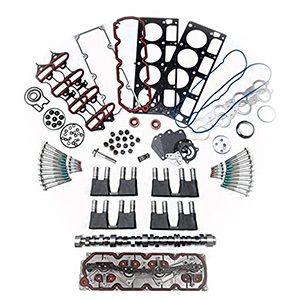 This right here is the most expensive aftermarket camshaft for the Vortec. Fortunately, the steep price is well-justified by the long list of pros. Most importantly, the package includes not only the cam, but lots of extras: lifters, guides, an oil pressure filter, VLOM, and more. Next, thanks to this premium-quality pack, you'll get to maximize internal oil flow.
That, in turn, can boost the efficiency of the entire combustion chamber, increasing the engine's lifespan and delivering greater performance. In addition, you'll feel more in control over the vehicle – also a significant pro. Yes, there's a lot to like about the NAP kit. At the same time, if you're only looking for a camshaft and have a limited budget, this offer will be unreasonably expensive.
Pros & Cons
Gives the driver more control over the wheel
Boosts internal oil flow for higher efficiency
Includes a long list of extra gear
Expensive, compared to the market average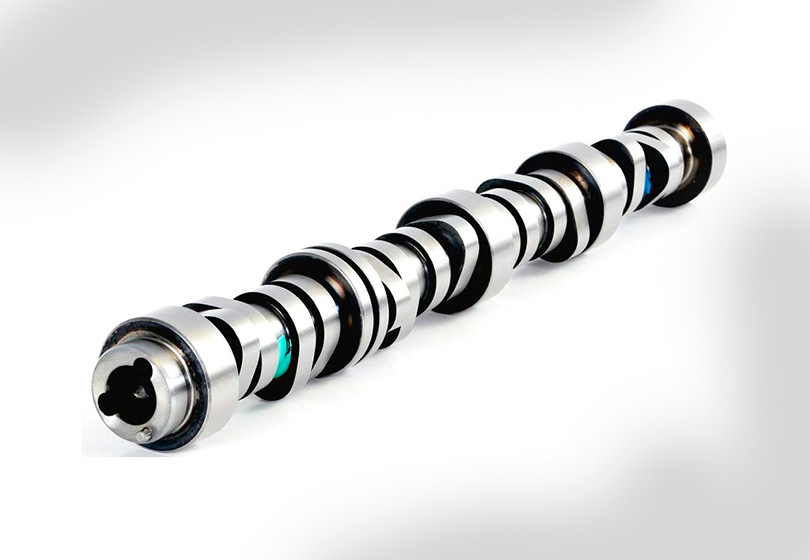 Are you in the market for an "all-in-one" kind of package? If the answer is yes, put Northern Auto Parts on your list of must-haves. With it, you'll get lots of high-quality gear, extended control over the steering wheel, and an increase in internal oil flow. The price tag is rather steep, though.
Buyer's Guide
Camshafts aren't the most popular upgrade for a modern-day driver – not even close. However, their importance and worth can't be overestimated. That's why in this guide, we'll take a closer look at this gear and what it's all about. How do you find a perfect fit? What's the deal with the operating range? How big of a performance boost you can expect? You'll find all the answers right here!
#1: Fitment/Compatibility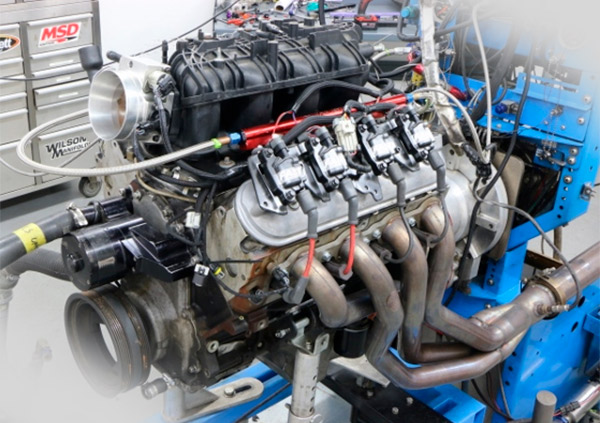 If you don't have time to get into the technical details and just want to quickly find a compatible camshaft, refer to the list above. You can confidently choose any of the five units, as they're 100% compatible with the Vortec 5.3-lit V8 engine. On the other hand, drivers that prefer to do their own picking should check the specifications charts. If you're shopping online, the manufacturer will clearly state which engines/vehicles are supported.
My advice to you: don't go for any of those "universal" cams that claim to fit every single motor out there. The reason: a shaft like that will bring you more trouble than joy. Most market-leading camshafts only fit a narrow range of nameplates and engines – keep that in mind. One more thing I want you to check is its compatibility with factory gear. Say, if it works with the stock converters, rods, and springs, you won't have to pay extra for aftermarket parts.
#2: Performance Gains
Let's admit it: this is the most exciting part, and the best thing about aftermarket camshafts – they do, indeed, provide rather impressive gains. On average, you can get a 30-40HP boost. A more expensive and performance-oriented unit, in turn, can deliver an even bigger increase (up to 70 horsepower or more). The torque capabilities will also see an improvement, of course, resulting in a stronger powertrain.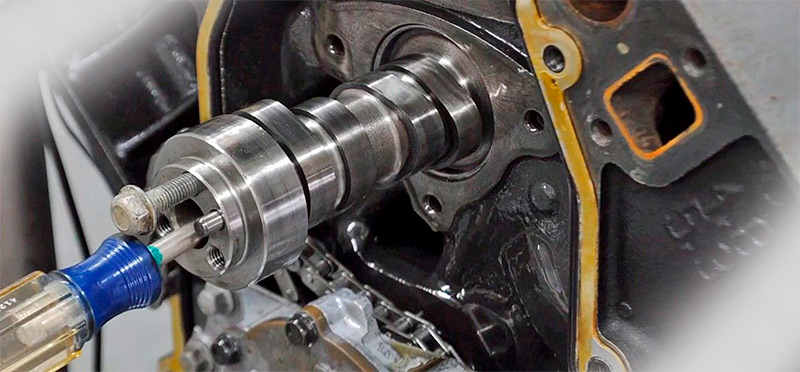 With the right camshaft, you will get a "kick" in the throttle response as well. That will lead to better, faster acceleration, which can be very important if you do lots of off-roading or rock-crawling. Don't expect any gains in the MPG ratio, though. In fact, it could drop a little unless you use a tuner/programmer to re-calibrate the vehicle's systems.
#3: The Package/Extras
Most third-party camshafts aren't covered by any warranties, guarantees, or return policies, which is bad news. On the bright side, depending on the package, you might receive not only the actual cam and a detailed user guide, but also lots of extra parts. These include lifters, sensors, filters, springs, and rods, to name a few. So, make a habit of checking what's inside the package before buying the shaft.
#4: RPMs/Operating Range
If you take some time to familiarize yourself with the specifications, you'll see that most camshaft manufacturers always indicate the operating range. What does that mean, exactly? It's pretty simple: this parameter describes the "sweet spot" for the cam in terms of RPMs. Say, if it says 2000-7000 RPM in the specs, the engine will reach its maximum efficiency in that span.
Best Cam for 5.3 Vortec
Product
Product Information
View on Amazon

Best Features:
– Provides a decent boost to HP and torque
– Compatible with a long list of vehicles/engines
– Includes pushrods, seals, and springs
Configuration: 3 Bolt
Included: Stage 3 Truck Cam, Beehive Springs, Set of VS LS Hat Seals, 7.400 Chromoly Pushrods
Fits Models: Silverado, Sierra, Yukon, Tahoe, Suburban, Escalade Vortec 4.8 5.3 6.0 6.2

Best Features:
– Utilizes the trademark Xtreme Energy mechanism
– Different sizes + configurations to choose from
– Designed and manufactured in the States
Configuration: 3 Bolt
Included: Hydraulic Roller Cam
Fits Models: GM LS GEN III/IV

Best Features:
– Significantly improves the throttle response
– Works with stock converters, springs, and rods
– One of the most durable and reliable shafts
Configuration: 3 Bolt
Included: LS6 Single Beehive Valve Springs, Set of 16 (Camshaft, Beehive Springs)
Fits Models: 4.8 5.3 6.0 Combinations

Best Features:
– An OEM part – fits the Vortec perfectly
– Adds a satisfying low-end roar/growl
– Available at a very affordable price
Configuration: 3 Bolt
Included: Hydraulic Roller LS9 Camshaft
Fits Models: Silverado Vortec 5.3, Chevrolet Corvette (2009-2013)

Best Features:
– Makes you feel more in control of the road
– Greatly improves the internal oil flow
– A generous package with lots of extras
Configuration: 3 Bolt
Included: Cam, Lifters, Guides, Gaskets, Head Bolts
Fits Models: Avalanche, Silverado 1500, Sierra 1500 5.3 (2007-2014)
Canyon, Colorado, H3 5.3 (2010-2012)
Conclusion
Camshafts might not be "trendy" like air intakes, exhaust systems, or brand-new tires, but they are an essential part of any combustion engine. Designed to handle all the "heat", they are quite durable and reliable. However, this gear does break down once in a while, and when that happens, you gotta replace it ASAP. Trust me: you don't want to drive around with a bad camshaft.
Today, we checked out five outstanding cams for the 5.3 Vortec engine. They've all been heavily tested in real-world situations and can be a worthy investment. General Motors has the cheapest offer, while Michigan Motorsports provides the biggest powertrain gains. COMP Camps is very flexible; Texas is all about durability. Finally, NAP arrives in a generous package. What's your favorite pick? Share in the comments!