You can't ever overestimate the role of oil for a big, powerful engine like the Triton V8. Mighty motors like these are prone to overheat, and even if you have the finest cooling system installed, without proper-quality oil, the 5.4-lit beast won't last for very long. I'm talking about premature failure, over-the-top LSPI, and expensive trips to repair shops. On the bright side, with Best oil for 5.4 Triton engine, you'll be able to skip all that headache.
Designed and manufactured by Ford, Triton requires premium-quality oil to run. That's exactly what we'll focus on today: finding the right lubricant that's equally affordable, long-lasting, and does a decent job of keeping sludge at bay. Overall, we'll take a look at five top-notch oil products from world-leading brands. Alright, let's get right to it!
Best Oil for 5.4 Triton Engine Review
1. Motorcraft – Best Motor Oil for 5.4 Triton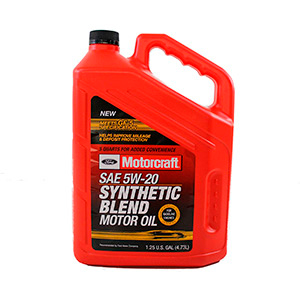 I want to begin the list with a "safe bet" because that's exactly what most Triton-run vehicle owners are looking for. Motorcraft is officially recommended by Ford, which speaks volumes about its quality and compatibility with the company's line-up. On top of that, it doesn't only meet but also exceeds a wide range of industry standards. These include the GF-5 specification, the API certificate, and more.
Another thing I want to mention: this motor oil is a 100% US-made product. As a 5W-20 blend, it is equally reliable in cold and warm climates and delivers a steady performance. The only con has to do with QA and QC. Some customers complain about slow deliveries, dents in the package, and leaking bottles. Still, for a Ford vehicle owner, Motorcraft will be a reasonable investment that carries an excellent value.
Pros & Cons
Officially recommended for Ford vehicles and engines
Meets and exceeds the toughest industry standards
Formulated and mixed in the United States

Designed in the US, backed by Ford, and certified by tough standards – that's the Motorcraft oil in a nutshell. You could say this is the Best Oil for 5.4 Triton Recommended by the Manufacturer. It keeps the 5.4-lit Triton cool, well-lubricated, and contaminant-free. Sadly, QC can be a problem sometimes.
2. Mobil 1 – Best Synthetic Oil for 5.4 Triton Engine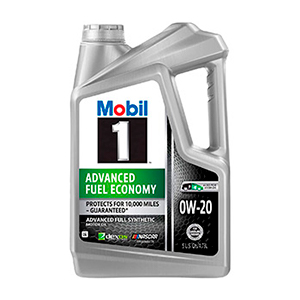 If you're in the market for premium synthetic oil, Mobil 1 is exactly what the doc ordered. With it, you'll see a slight boost in fuel economy, which, in the long run, will make this a beneficial investment. The company, in turn, guarantees engine protection for up to 10K miles straight. Add unmatched efficiency in low temperatures, and you'll see why this oil deserves a spot on our list.
That's right: thanks to the 0W-20 viscosity, it can easily handle extremely cold winter roads without breaking down or losing its efficiency. On the downside, Mobil is (as always) a bit expensive compared to the market average. You will, however, get a superior-quality product. And remember: this oil is compatible with hybrid engines and boasts outstanding oxidation resistance.
Pros & Cons
Outstanding performance in below-zero temps
Does a great job of boosting fuel efficiency
Guaranteed protection for 10K miles
Slightly on the expensive side

Are you driving a Ford truck/SUV packed with the 5.4-lit Triton? Do you want to keep the engine running for as long as possible? Then consider investing in the Mobil 1 oil. MPG gains, guaranteed protection, and superb thermal stability (low-temp resistance) turn it into a must-have.
3. Valvoline – Best Oil for High Mileage Ford 5.4 Triton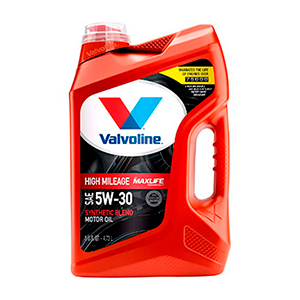 This right here is one of the best oils for a high-mileage engine. So, if you've been driving around with the Triton for 75K+ miles, consider putting Valvoline on the list. Thanks to the trademark MaxLife technology, it ensures a long and sludge-free life for the motor. Protection against deposits is, indeed, quite impressive (top-of-the-line detergents mixed in with the main formula keep contaminants at bay).
And if you worry about leaks, that's even more reason to go with this product. Valvoline doesn't only prevent but also treats leaks. This is achieved by adding seal conditioners. Unfortunately, while the actual oil is all-around great, the same can't be said about the bottle/canister. It features an awkward, not-at-all user-friendly design that makes it hard to grab the handle with one single hand.
Pros & Cons
Strong protection against deposit/sludge build-up
Specifically designed for high-mileage engines
Leak-free (thanks to seal conditioners)
A rather poor bottle design

If you're not "scared away" by the improper can design, you'll get a bargain with Valvoline. It ensures strong protection against leaks, sludge, and maximizes the lifespan of a high-mileage engine. Resistance to engine breakdown and cold temps is pretty solid as well, by the way.
4. Pennzoil – Best Full Synthetic Oil for F150 5.4 Triton
Moving up with the list, let's take a look at a somewhat unique product. Pennzoil is known for always pushing technological boundaries and this oil is a clear example of that. By implementing the PurePlus technology, the company makes oil from natural gas, achieving impressive efficiency. It fits the 5.4-lit Triton engine like a glove and provides extensive anti-wear protection.
Remember: the PurePlus full synthetic oil was specifically designed and formulated for high-performance, heavy-duty motors. So, you can rest assured proper lubrication will always be a part of the deal. Unfortunately, during the test, I also noticed a rather big disadvantage. While Pennzoil claims its product boosts fuel economy, on certain vehicles, you'll see a (slight) drop in MPG because of the extra resistance. But, it's a reasonable price to pay for all the pros.
Pros & Cons
Premium anti-wear protection extends engine life
Made from natural gas for maximum efficiency
A great match for high-performance motors

Despite the small negative effect on fuel economy, Pennzoil can be trusted with keeping the Triton nice and cool no matter the road conditions. Made from natural gas, it serves as an extra layer of protection and makes sure the pistons are cleaner (up to 50%) than the industry standards.
5. Royal Purple – Best Oil for 5.4 Triton Motor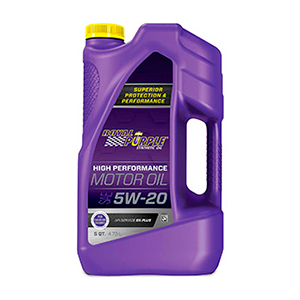 Finally, we've got Royal Purple with world-class oil for the Triton. One of its biggest pros is advanced protection against low-speed pre-ignition. With RP, the motor will last longer and perform smoother, and that is exactly what any oil product is supposed to ensure. Resistance to rust/corrosion is also well above average (which can't be said about most rivaling brands on the market).
That's not it for the advantages yet! With Royal Purple, you'll get to significantly increase the life expectancy of the exhaust system (especially the catalytic converter). The included additives minimize the effect of exhaust gasses on the pipes. As for the downsides, depending on your area, shipment could take an extra week or so. Other than that, this motor oil is a keeper.
Pros & Cons
Extended anti-LSPI (low-speed pre-ignition) protection
Highly efficient against rust and corrosion build-up
Increases the lifespan of the exhaust system
Might take a while to arrive

Premium protection against rust and LSPI is what puts the Royal Purple oil on the pedestal. As a bonus, it extends the life cycle of your vehicle's exhaust tubes, positively affects fuel economy, and can work with ethanol-rich fuels. The price tag is reasonable and the oil has an extended lifespan.
How many Quarts of Oil for 5.4 Triton?
This can be a tricky question because the title literally says 5.4; yet, that's not a clear representation of 5.4 Triton engine oil capacity. So, how many quarts of oil does it take for a 5.4 Triton Ford F-150 to run properly? The right answer is 7 quarts. That's including the filter. I have to also mention that older-generation Triton 5.4's run perfectly on 6 quarts. What's really important to understand is that you won't be able to perform 5.4 Triton oil change with a five-quart bottle.
And right now, that's the most popular size on the market. Therefore, to ensure proper levels, you'll have to buy two canisters. Or, get 7 tiny one-quart bottles to save money on the oil you won't even use. One more thing: even if it's a brand-new Triton motor, six quarts might be just enough to reach the middle of the dipstick's so-called "safe zone". However, I would highly recommend paying a bit more for the oil instead of putting the motor at risk.
What type of Oil for Ford F150 5.4 Triton?
Let me answer that by saying this: there are four types of oil out there, and they all fit certain budgets. We'll talk about prices in the Buyer's Guide. Here, let's focus on what you can expect from each type. First, we've got conventional oil. It's been around for a long time but isn't very impressive. Conventional brands don't include any additives/detergents and do a mediocre job of protecting the motor in extreme situations.
In contrast, synthetic oil boasts well-above-average efficiency and is mixed with a long list of chemicals. They secure the motor (and the combustion chamber) from sludge, rust, wear, and other troubles. If synthetic is a bit too much for you, go for blended oil. It's a 50/50 mix and costs and performs accordingly. Finally, for an engine that's got more than 75K miles on the meter, high-mileage oil will be the perfect investment.
Which Motor Oil is good for my Ford F150 5.4 Triton Engine?
Alright, we just learned what kind and how much oil for 5.4 Triton you need to get the best possible results. But what about the brands? Should you stick with, say, Valvoline, or maybe Royal Purple is a better choice? We already discussed different oil products in the reviews. Essentially, it comes down to where you live, the climate, the roads, and your driving style, among other things.
With that said, I want to mention once again that the Motorcraft oil is officially recommended by Ford (the company that makes the F150-series trucks). Or, if you want to go with a different manufacturer, 5W-20 should be right up the alley. For strong, heavy-duty engines like Triton, this viscosity ratio has proven to be just right.
How Often Do I Need To Change The Oil on A 5.4 Triton?
This greatly depends on the oil type. Conventional oil (the cheapest and most basic option) only lasts for 3-5K miles. Yes, you'll have to change it every time you reach that mark unless you want problems with the motor. Synthetic oil, in turn, can go on for up to 10K miles (or even more, depending on the additives). On average, expect it to last for at least 7K miles even if it's not a particularly expensive or premium brand.
As a general recommendation, Ford wants drivers to drain the old oil and add a new bottle every 5-10K miles. That equals roughly 6-12 months (again, depending on your driving style and various conditions). So, just stick to these recommendations, and you shouldn't encounter any issues.
How to Change the Oil on a 5.4 Triton?
This is a simple task. As long as you've got the right tools, it shouldn't take long. Make sure you have a 16mm wrench, a drain pan for the old fluid (it should be able to hold +/- 10 quarts) , an oil fill funnel, and pliers. Or, and don't forget about a rag to keep everything nice and clean. With that out of the way, go ahead and loosen the oil pan drain plug.
Use the 16mm wrench I just mentioned. For this to go smoothly, the engine needs to be moderately warm. Once the stock oil is in the pan, get rid of the oil filter. The pliers will make this a walk in the park. A quick note: when you remove the filter, more oil will drain; so, move the drain pan to capture all that lubricant. Carefully install the new filter and put the plug back on.
The fill funnel can help add the brand-new oil (6-7 quarts). Reinstall the tiny cap and start the motor. Give it some time to warm up and shut the engine off. Check the oil level, top it off if necessary and that's it!
Does Ford Recommend Synthetic Oil?
Yes, the company does officially name synthetic oil as the best oil type for pretty much all of its vehicles (except for some hybrids and electrics). It's just that no other product compares to synthetic in terms of lubrication, protection against known issues, and longevity. The only situation when this oil type is NOT recommended is when the engine has turned into a high-mileage motor and won't get much use from the most expensive lubricant.
Now, if you're on a rather limited budget and an oil change is right around the corner, it might be wise to go with blended oil (synthetic + conventional). It will be significantly better than the cheapest oil products but still affordable enough so that you can get it right here and now.
Buyer's Guide
How do you make sure you're getting the best bang for your buck? Should you go with a cheap, or expensive brand? What's the deal with additives – do they really matter, or not? And finally, what does thickness have to do with oil? In this guide, we'll go over viscosity, protectants, different oil product types, and more. Stay tuned, and you'll learn your way around the topic in no time!
#1: Thick vs. Thin – Taking a Pick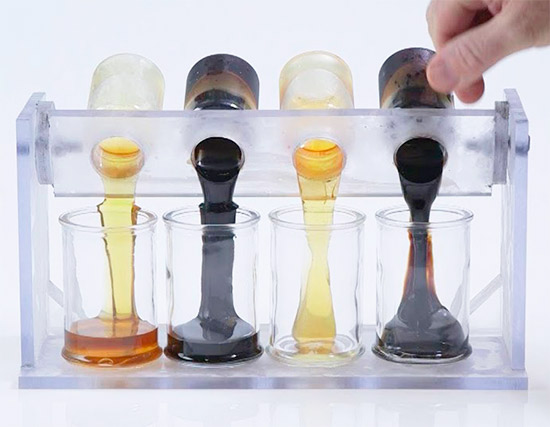 When talking about fluids, experts often use the term viscosity. It describes how thick or thin the fluid is, and that's a very important factor. You want it to flow smoothly and be able to keep the engine well-lubricated 24/7. And that's why you gotta check the viscosity rating before committing to any oil products. So, where can you find this on the bottle? The viscosity ratio is always a combination of numbers and one letter.
The digits on the left go from 0 to 10, and the lower the rating, the better the oil will be at handling extremely low temperatures. The W in the middle stands for "Winter", and the numbers right after are for hotter climates. In such an environment, you should choose high viscosity. However, anything that goes beyond 30-40 shouldn't be considered. A typical winter-friendly ratio would be 5W20; in contrast, a hot-weather product will have something like 10W40.
#2: Additives: Extra Protection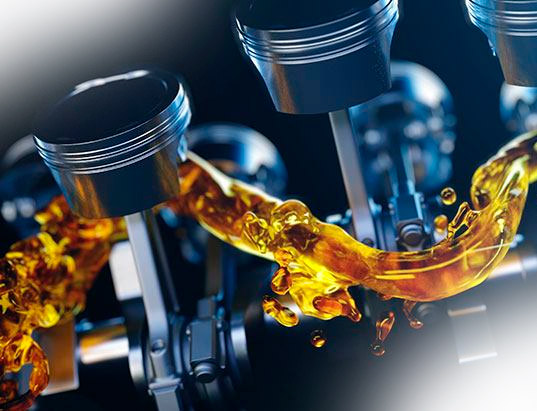 Protectants, conditioners, and additives greatly affect the efficiency and performance of any oil product. First of all, we've got protection against deposits. If you don't have that, the lubricant will quickly turn into sludge and (potentially) overheat the motor. Rust/corrosion is another big problem. To battle that, look for an additive-rich formula. As for conditioners, they aim at preventing and treating leaks.
Oxidation stability, resistance to LSPI, and anti-wear protection should be a part of the deal as well. That's right: the more additives the oil has, the higher its value will be (and price, of course). Always consider the area that you live in and pick the oil for the 5.4-lit Triton accordingly.
#3: How Much for the Bottle?
I've got good news: top-class oil doesn't cost a fortune these days. For example, a five-quart bottle of conventional oil can be yours for as little as $15-20. A mixed product will be 25-30% more expensive. Synthetic oil – the best kind the market has to offer – usually costs 30-35 dollars, depending on the brand. The same goes for high-mileage oil. Again, we're talking about five-quart canisters.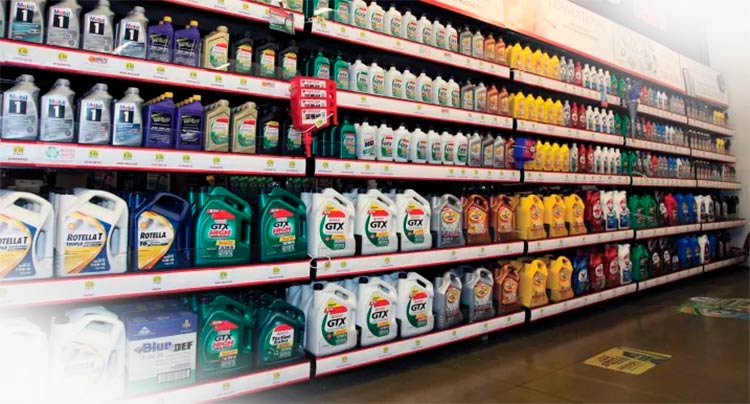 The bigger the size, the more it's gonna cost you. Some companies prefer to sell their product in packs (usually, six bottles in total). Speaking of the size, do remember that five quarts equal 160 ounces. And then you've got gallons. A US gallon equals 4 quarts/128 ounces. Keep this number in mind so that you don't get confused with the different volume units. As we learned from the FAQ, the 5.4-lit Triton requires a minimum of six quarts.
#4: Shipment + Guarantees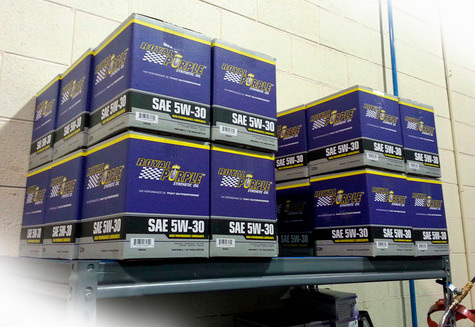 Another thing to check before making an order is how long it takes the company to deliver the oil. This depends on a long list of factors, of course (including the pandemic), but it shouldn't take much effort to get an estimate. Just contact the brand's support agents, and they'll tell you everything. Sometimes, you'll have to wait for 2-3 weeks, or even a full month before the shipment arrives.
One last note: take a second to learn about the guarantees. That's right: certain companies (like Mobil 1, for example), guarantee strong performance/protection for 5K, 10K, or even more miles. That means the manufacturer is confident in its product and its ability to serve for a long time.
Conclusion
Let's face it: regular drivers are often tempted to go with a low-quality product, hoping it will be just fine. However, while that might be true for an entry-level engine, cheap oil won't be a good match for the 5.4-lit Triton. Trust me: you'll be better off paying a bit extra for premium oil rather than going with a low-grade canister and ending up ruining the motor.
Besides, as we learned today, high-quality oil doesn't cost a fortune. I took my time testing dozens of products from different brands before I picked my top-five oils for this list. So, you won't be disappointed by their efficiency, performance, or longevity. To learn more about what puts top-tier oil from an average-at-best product, check out the FAQ and Buyer's Guide. Take care!