How to Choose the Best Portable Jump Starter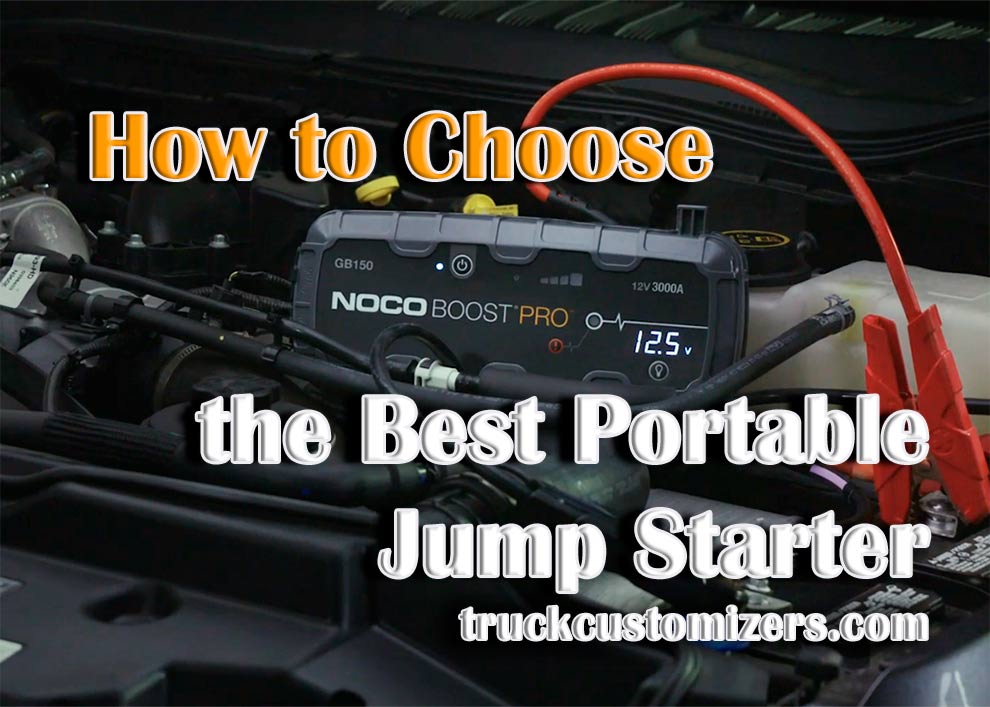 The car battery starter with an autonomous power supply has compact dimensions, high capacity, and very high power. All these weighty advantages make the portable battery indispensable not only in winter when the capacity of the car battery drops significantly in sub-zero temperatures but also during nature trips and long-distance hikes. Before I tell you how to choose a starter, it is worth briefly describing what such devices are, namely a starter for a car portable, their varieties, and what their capabilities are.
How to Choose A Portable Starting Device for The Car?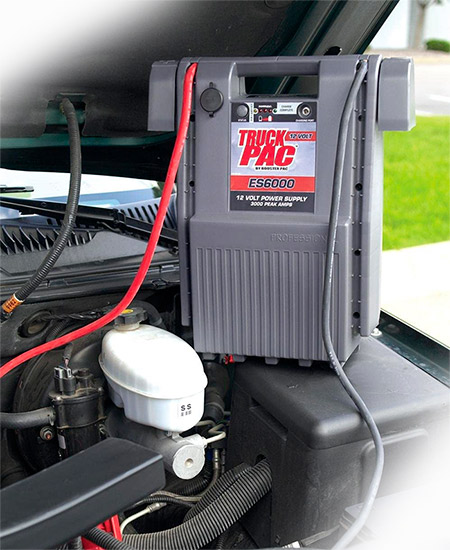 What is the best portable truck jump starter? Starting devices differ in type and, accordingly, their capabilities depend on this. In our case, we exclude the pulse and transformer starter-chargers, working from 220V, as they are focused on "home" or "garage" use, as well as assume the disconnection of the battery from the onboard network of the car. The best option, including a powerful self-contained 12V power supply, are the so-called boosters – battery-type starting devices. They work on the principle of the already familiar power bank for smartphones, tablets, and even laptops. Here everything works on the same principle: first, the battery is charged, and from the battery starts the car, which has emptied its battery.
Boosters come in two types – household and professional. The latter has a large battery capacity, size, and weight. Domestic starting devices have a capacity that is exactly enough to carry out a reliable starting of one car.
Due to the extremely high capacity (and power) of such portable batteries, they can be used not only to reanimate the car battery but also for long-term powering of various devices designed for 12 V. These can be various fans, air pumps, such as for PVC boats, portable refrigerators, radios, etc.
How to Choose the Right Booster for Your Car
Pocket Jump Starters vs Heavy Duty Packs? Choosing a portable starter can be expedited by simply focusing on the type and volume of your car's engine. Most starter chargers are designed for a 12V car battery. Most devices on the market have terminals with protection against overheating, overcurrent, and reverse starting currents. It is also important that such portable battery chargers have 5V USB outputs for charging phones and tablets.
Nuances in The Conversion of Power and Capacity
When choosing a portable starter, many buyers are guided by the power characteristics specified by the manufacturer. As a rule, they are given in ampere-hours or watt-hours. To convert one to the other you need to multiply ampere-hours by 3.7V. The result is watt-hours. And the 3.7V value is the voltage of a single lithium battery used in these products. In real samples, several batteries are installed in series.
The parameter measured in ampere-hours for Li-Ion, Li-Pol, and even Li-Fe (a special type of battery for long loads) batteries is usually called capacity. But in fact, the product of current overtime does not give capacity at all, but charge. This also applies to another parameter claimed by manufacturers, capacity, which is measured in watts. After all, capacitance is not an absolute measurable value of stored energy for a chemical current source. These values depend on the magnitude of the discharge current at which the measurements were made.
That's It!
As a result, for some time, the only "wand" was a spare battery. Its dimensions are similar to the main battery, so it is not very convenient to carry it in the trunk. An alternative appeared about five years ago. Magic battery with the size of a smartphone is still a surprise, running a whole unit, albeit a small liter. There are a lot of models, and therefore it makes sense to speculate on what qualities are particularly important. So today I hope you understand how to choose the starter for your car!