Best Oil for 4.3 Vortec Review & Buyer's Guide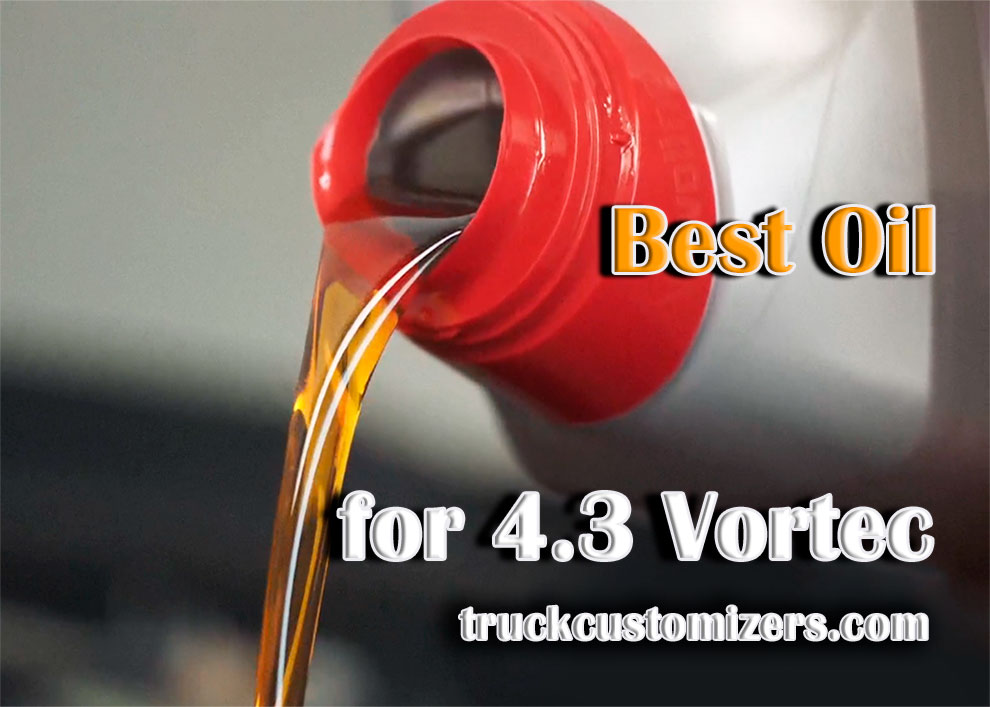 The 4.3-lit Vortec might not be the most powerful engine out there, but it sure is a workhorse. Built by Chevy, it's a highly capable and reliable six-cylinder unit – perfect for off-roading. With that said, if you want it to serve you for many years, you gotta invest in premium oil. Otherwise, the motor won't be able to deliver its a-game on rough, uncharted terrain.
Well, I've got good news: thanks to stiff competition, the Best Oil for 4.3 Vortec won't break your bank. There are dozens of top-quality products available on the US market at a reasonable price. All you gotta do is find the right one! So, join me, and let's see what the biggest brands have to offer. We've got five oil products to check out. Here goes!
Best Oil for 4.3 Vortec Review
1. Mobil 1 – Best Synthetic Oil for 4.3 Vortec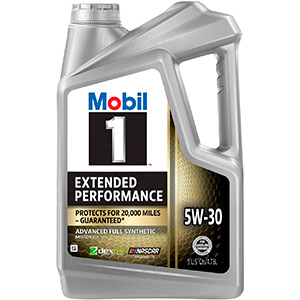 Most synthetic oil products last for +/- 10K miles. But, with Mobil 1, you'll get guaranteed protection for up to 20K miles, which makes it stand out among the competition. Next, it is officially recommended by brands like Ford, Nascar, and is certified by the American Petroleum Institute. On top of that, the Mobil 1 5W-30 oil meets and exceeds the toughest international standards, and that speaks volumes about its quality.
It delivers equally steady performance in different climates and is pretty great at keeping sludge and deposits at bay. Plus, the oil arrives in a standard five-quart canister that can be grabbed with a single hand (thanks to the ergonomic handle). The package isn't very safe, though, especially for long-distance transportation. So, you might see some scratches on the bottle or even minor dents, but nothing serious.
Pros & Cons
Easily passes tough US quality standards; fully certified
Guaranteed engine protection for up to 20K miles
Recommended by Ford, Nascar, and the API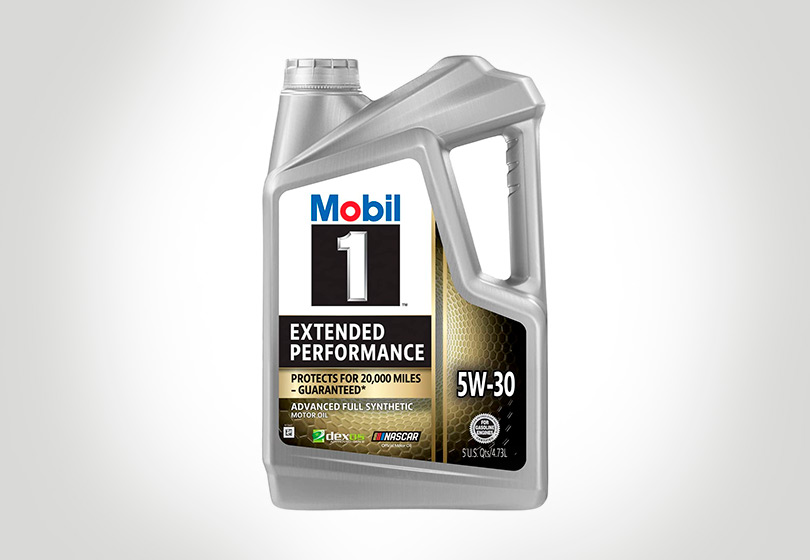 Mobil 1 is one of the most trusted oil brands on the market, and Extended Performance is an exemplary product. It comes recommended by industry leaders and passes demanding tests with flying colors. More importantly, this oil lasts for 20K miles and will save you money in the long run.
2. Valvoline – Best Oil for High Mileage 4.3 Vortec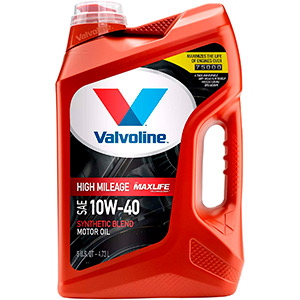 The 4.3-lit Vortec engine has been around for quite some time, and if your Chevy is packed with an older-generation unit, you should pay extra attention to Valvoline. The reason – this oil was specifically designed for high-mileage motors and does a great job of extending its lifespan. I'm talking about engines with at least 75K miles on the meter. Another big pro – MaxLife easily handles extremely high temperatures.
Folks that live in hot and humid states like Georgia or, say, Louisiana will be impressed by its efficiency in harsh climate conditions. Resistance to oil breakdown is also quite strong. The only thing that I didn't like about this otherwise excellent oil product was the canister design. While it's handy and easy to pour, the neck and cap tend to leak. Keep that in mind and be careful with the bottle.
Pros & Cons
A great choice for an older engine (75K+ miles)
Specifically designed to handle extreme heat
Excellent protection against oil breakdown
Faulty bottleneck/cap design

Despite the minor issues with the canister, Valvoline's synthetic-blend oil is a safe pick for the owners of high-mileage engines. It doesn't lose its viscosity/efficiency in hot temps or break down thanks to the superior-quality antioxidants. Protection against wear and leaks is also decent.
3. ACDelco – Best Recommended Oil for 4.3 Vortec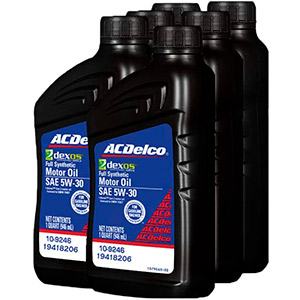 And what does ACDelco have to bring to the table? What are its biggest selling points? Well, in contrast to all the other products on the list, this full synthetic oil is sold as a pack of six bottles instead of one. And, since they all carry one quart/946 ml, you get six quarts, not five. But that's not even ACDelco's strongest suit. What makes it stand out is the excellent anti-LSPI/oxidation protection.
Thanks to the premium-quality additives/chemicals, the engine lasts longer and can reach its true potential. As a bonus, you'll get a slight boost to fuel efficiency (this oil meets the ILSAC GF-5 energy-conserving standard). Fast, charge-free deliveries across the country are a part of the deal as well. Sadly, the price for this six-bottle pack is a bit steep (but well worth it).
Pros & Cons
Market-leading protection against LSPI and oxidation
Does a great job of maximizing fuel economy
Prompt delivery within the United States
Slightly on the expensive side

If you're in the market for a top-quality oil product that protects the engine against low-speed pre-ignition and boosts the MPG (miles per gallon) ratio, ACDelco might be the right choice. It's not particularly cheap, but arrives in a six-bottle set and boasts fast delivery/shipment.
4. Royal Purple – Best Motor Oil for 4.3L Vortec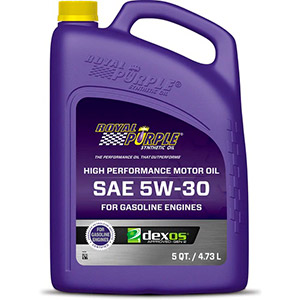 Premium-quality oil is the best choice for any engine, no matter how old or new it is. But what if you don't have the budget for it? Well, that's where Royal Purple comes in. This product is one of the cheapest options on the market, but it is incredibly efficient and productive. For example, its protection against wear and rust/corrosion is market-leading. In addition, the oil is mixed with patented additives by Royal Purple.
They reduce the harmful effects of the exhaust fumes on the catalytic converter (and the exhaust pipes), thus increasing its life cycle. The only downside – you'll have to change this oil once you reach the 7.5-8K miles threshold. It can last for a bit longer, of course, but tends to lose efficiency after 6-8 months. That's only a minor con, of course, given how affordable it is.
Royal Purple High Performance Motor Oil 5W-30
Pros & Cons
Patented additives increase the catalyst's lifespan
Incredibly resistant to corrosion and wear
Available at a very affordable price
Requires a change every 7-8K miles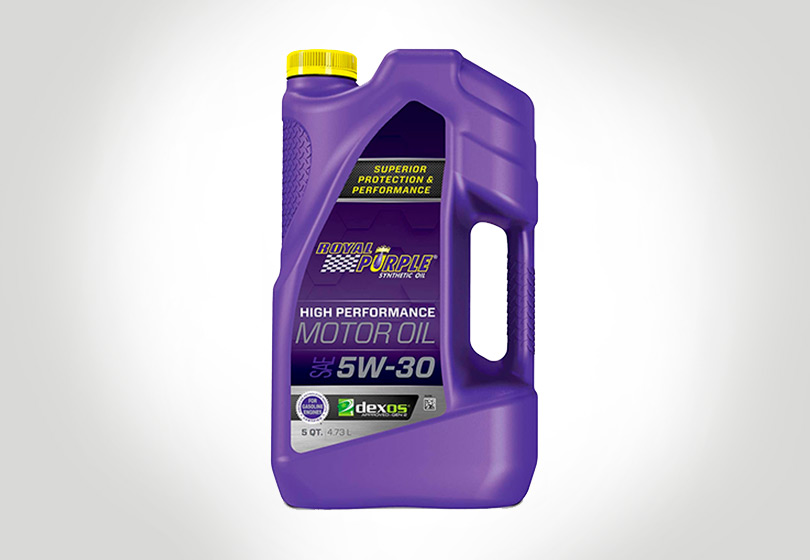 Royal Purple's high-performance motor oil will be a bargain for the average driver with the 4.3-lit engine. It protects the entire exhaust system, eliminates engine wear and corrosion, and comes at a very attractive price. It's not the longest-lasting synthetic oil, though.
5. Shell Rotella – Best Oil for 4.3 Vortec Engine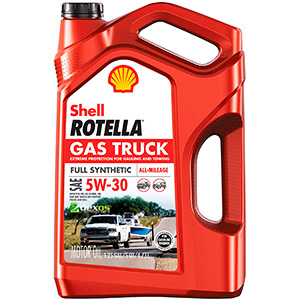 If you're driving a 4.3-lit Vortec-powered truck or SUV and live in an area with a cold climate, put Shell Rotella on the list. Thanks to the low viscosity levels (more about that in the Buyer's Guide), it keeps the engine well-lubricated no matter how chilly it is outside. Anti-sludge protection deserves our attention as well. The engineers mixed the oil with just the right "ingredients" that prevent deposit build-up.
And one more thing: Shell Rotella is an excellent choice for towing, hauling, and uphill driving. So, if you carry lots of cargo behind the wheel of your Chevy, you might want to consider this oil over the competition. And what about the downsides? There is one, and it has to do with the company's customer service: it is rather slow and not very client-oriented, especially when it comes to price rebates.
Shell Rotella – Gas Truck Full Synthetic 5W-30 Motor Oil
Pros & Cons
Reliable performance in below-zero temperatures
Strong protection against sludge and deposits
An excellent choice for towing and hauling

Shell's full synthetic oil is well-equipped for harsh winters somewhere in the north and protects the engine (new or high-mileage) from deposits/sludge. In addition to that, it maximizes Vortec's performance in towing and hauling. Sadly, customer support leaves a lot to be desired.
What's the Best Oil Type for the 4.3 Vortec? Conventional vs. Synthetic
What oil does a 4.3 Vortec take? That's a very popular question online. Well, it doesn't really matter what kind of an engine you've got underneath the hood. Unless it's really old and needs special care (which puts it into the high-mileage category), synthetic oil will be the best product money can buy. First of all, it lasts longer than any other type of oil. The average life cycle is 10K miles, depending on your driving style.
On top of that, synthetic oil is always rich in additives and will protect Vortec from sludge, deposits, and corrosion. However, it's also quite expensive. In contrast, conventional oil is the cheapest option for any truck/SUV. It lasts for 3-4K miles (5K miles tops) and is more suited for sedans and mid-size crossovers. And then there's the blended oil. As the name suggests, it's a mix between synthetic and conventional.
If you're torn between the two extremes, this could be that golden middle. Mixed oil has a decent amount of protectants and runs for 6-8K miles straight.
How often do I Need to Change the Oil in my Chevy Silverado?
Officially, Chevrolet recommends having the oil changed every 3K miles or three months; other brands claim you can drive on the same oil for 5K miles. This only applies to conventional oil, though, and we just learned that blended and synthetic products have a much longer lifespan. To know the exact span, read the info in the back of the oil can. Most likely, it's gonna be in the 5-10K range.
A quick note: no matter how cheap or expensive the oil in your engine is, it's very important to keep your eye on it and perform regular checks. First of all, check the seals, oil pan, and gaskets. Over time, they wear out and let the oil leak. When that happens, an oil change will be in order no matter how fresh it is. Plus, don't forget about the dashboard. The built-in Chevrolet computer will warn you when the oil levels are low.
What Happens If I Don't Change the 4.3 Vortec Engine Oil?
So, what is going to actually happen if you keep driving around with the same oil for, say, two years? Will that lead to a catastrophe, or maybe you'll save some bucks instead? That's a very bad idea because you'll end up damaging the motor, which will cost a lot more than the most expensive oil. Here's why: over time, the oil turns into sludge, and, instead of keeping the engine going and eliminating friction, it slows it down.
The slower the oil moves, the less effective it is at keeping the motor from overheating. Besides, it won't be able to quickly reach the camshafts, crankshafts, and bearings. As a result, you'll notice a dramatic drop in performance, fuel efficiency, and maybe even ride quality. Last, but not least, the truck's warranty will be voided due to you – the owner – not servicing it accordingly. So, invest in high-quality oil and make sure to change it on time.
Buyer's Guide
When buying aftermarket oil, you gotta always know exactly what you're looking for. Otherwise, you'll pick the wrong thickness, bottle size, and won't get enough protectants for the engine. To avoid that, let's take a quick look at the key factors that will help you make the right choice and get the best bang for the buck.
#1: Thick, Thin, or Balanced?
When dealing with motor oil, or any other fluid, we need to always consider its viscosity. This term is used to describe how thick or thin it is and how good/bad it is at "handling" temperature extremes. The good news is – pretty much all oil brands indicate viscosity on the bottle. And, it looks something like 5W20. What does this all mean, though? It's pretty simple, actually: if you live in a cold state, the lower the first number, the better.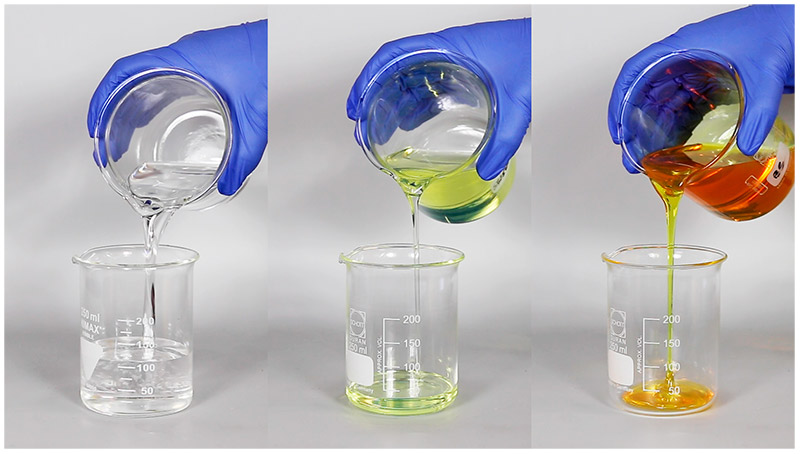 For most climates, 10 is a decent place to start. However, if you live in a harsh-climate area, go with 5W, or, better yet, 0W. That way, the oil won't slow down when it gets freezing outside. As for the second number, it describes the oil's performance in hot climates. The higher that number, the more efficient the oil will be. Now, W20-30 should be the right pick, while W40 will be best for extreme heat.
#2: Additives and Protectants
With viscosity out of the way, the next thing to check is whether the oil is mixed with the proper additives, or not. As the name suggests, additives are specifically formulated chemicals that strengthen the oil. Most importantly, they are highly efficient against sludge – see that the oil has enough detergents. They have proven to be quite effective against deposit build-up.
Top-notch additives are also great at safeguarding the engine from wear and premature failure (thanks to a thick protective film layer). Seal conditioners, in turn, keep leaks to a minimum, while antioxidants resist oil breakdown. That's pretty much it for the additives. Now that you know what they're all about, choose an oil product that's rich with the right kind of protectants for your climate and engine.
#3: Bottle/Canister Size + Design
Chevy's 4.3-lit Vortec requires 4.5 quarts to run, which equals – yep, you guessed it – 4.3 liters. In the US, five-quart bottles are the most popular pick. They offer a great balance between quantity and cost. However, sometimes, it can be a bit hard to find the right size, because along with quarts, you've got ounces and gallons. So, to make everything clear, 5 quarts equal 160 ounces, while five gallons = 640 ounces.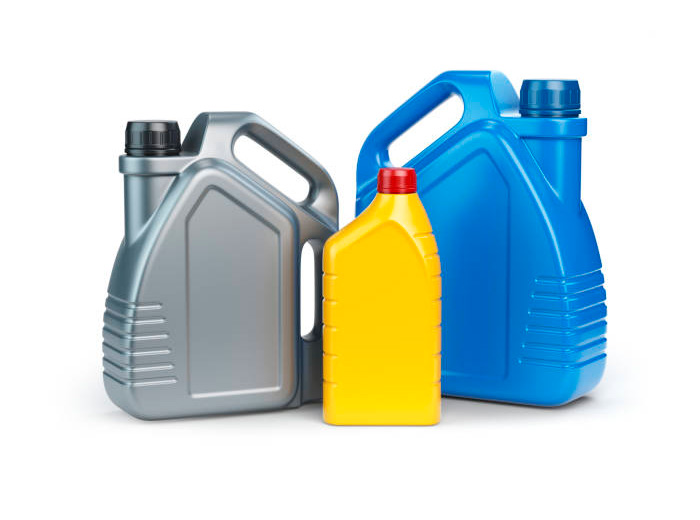 As for the design, ideally, the bottle should have two handles – one on the side, and another one on top. That way, it will be much easier to hold it with one hand. Next, make sure the cap creates a tight seal and doesn't leak – it's very important. In contrast, it doesn't really matter what material(s) the canister is built from.
#4: How Much is it Gonna Cost You?
The short answer – not much. These days, you can get premium-quality oil for a (relatively) small fee. On average, five ounces cost $30-40. I'm talking about synthetic oil, of course, which will last for 8-10 months. Conventional oil is available for cheaper, but it's not as great or long-lasting, while blended products sit right in the middle.
Conclusion
No matter how old or new your truck is, you should always go for high-quality oil. Without it, the engine will be overwhelmed by sludge/deposits, face premature failure, wear, tear, and, eventually, a drop in performance. So, even if you're on a limited budget, it would be better to save a bit but purchase the right product for the 4.3-lit Vortec. On today's list, the most affordable option is the Royal Purple oil.
Valvoline is also available at a reasonable price; plus, it's well-suited for older motors. And if you want guaranteed motor protection, Mobil 1 has got you covered. ACDelco is all about fuel efficiency and fast deliveries. Last, but not least, Shell Rotella is perfect for cold northern states and for a towing/hauling Chevy truck. Take your pick!