If you have a battery cable that is too short, it can be difficult to connect it properly and securely. Fortunately, there is an easy fix that doesn't require buying a new cable. By following these steps, you can extend the battery cable safely and easily.
What You'll Need
Materials
Electrical tape
Crimp connectors and terminals of the correct size for your cables
Heat shrink tubing of the correct size for your cables
Tools
Wire cutters or scissors
Crimping tool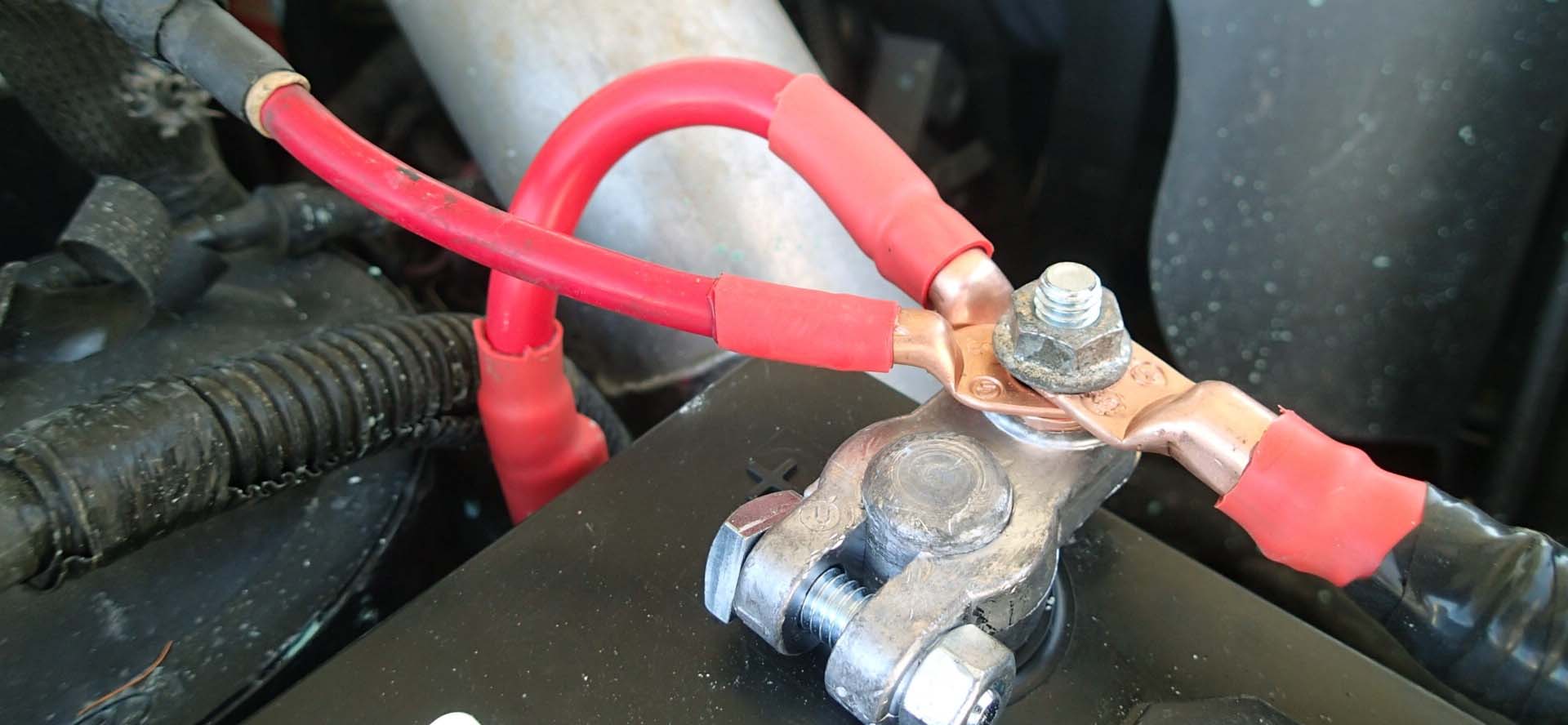 Step-By-Step Instructions
Preparing the Cables for Extension
Cut off any existing connectors on the end of the cables using wire cutters or scissors, if necessary.

Strip away about 1/2 inch of insulation from both cables using wire cutters or scissors to expose fresh metal wire on each one.
Extending and Securing the Cables
Slide some heat shrink tubing over one of the wires until it covers about 2 inches of exposed metal wire on that cable.

Slide a crimp connector over the end of the same wire.

Twist the exposed metal wires of both cables together. Make sure you twist them firmly and evenly.

Slide another crimp connector over the twisted wires, and then crimp it with a crimping tool to secure them together.

Slide some more heat shrink tubing over the twisted wires until it covers the crimp connector, then use a heat gun to shrink it.

Connect a terminal of the correct size for your cable to each end of the extended battery cable, and then secure them with electrical tape for added safety.
Testing and Troubleshooting
Once you have extended and secured your battery cable, test it by connecting it to your battery or device that requires power. If everything works properly, you're good to go! However, if there is no power or other problems arise from using this method, you may need to consider replacing your cables entirely instead of extending them further.
Conclusion
By following these easy steps, you can fix a battery cable that is too short without having to buy new ones! With just some basic materials and tools, you can safely and securely extend the battery cable to get it working properly again.